05.25.20
Compare Scandinavia to American 'feudalism', which is failing rather badly at the moment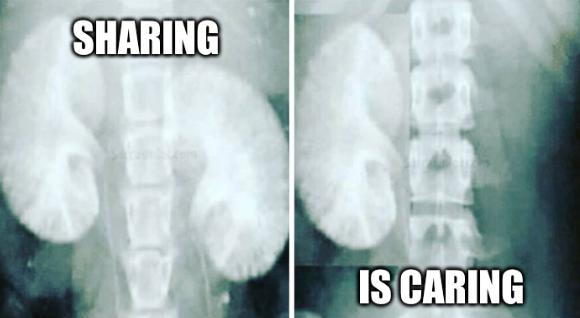 Summary: Societies that share and look after their peers/neighbours will always be better off than predatory societies, which breed exploitation, distrust, discord and eventually systemic collapse
THE unemployment rates are soaring ("official" numbers are far lower than the real unemployment rates, but media relies on weak/misguided definitions of "unemployment" and keeps "rallying the troops", whose morale is otherwise sagging). This post isn't a rant about unemployment (see Daily Links for good articles on this topic) but merely an observation that many people have mental problems at this time, reinforced by little hope, growing debt, uncertainty about one's shelter, food insecurity and reportedly there's a very sharp rise in distress calls. The economy won't be back to what it used to be. The workplaces won't restore business (not the way things were before the lock-downs). We don't think it's in any way a controversial assessment; most people will agree and there's ample evidence, even in the mainstream…
And no, when sports resume it won't mean all is well again. National debts sky-rockets, austerity seems imminent, social security gets phased out. Some football/soccer won't be a substitute; you can only distract the so-called 'peasants' for a week or two, but they will come back and demand change.
"People are going to learn that much of what they need for their digital lives can be downloaded free of charge from the Web."People are going to have to deal with it; prospects of revolutions aside (not necessarily violent ones; there can be amicable reforms intended to pacify "the masses" like the New Deal), lifestyle adaptations seem inevitable. Some are work in progress. Many people learn to spend most if not all of their time/lives at home. As we've just mentioned Torvalds, bear in mind he told that media he was working strictly from home, often in a bathrobe. To him, shopping would be something that may come to his doorstep. In some sense, he was ahead of his time. As for Stallman, who had started the GNU Project about a decade before Linux, he's famously (or notoriously) frugal and minimalistic. He used to travel a lot (coach of course; not Business/First Class) in order to spread his message; that's no longer as doable as before, so some of his recent talks were canceled, unlike him.
People are going to learn that much of what they need for their digital lives can be downloaded free of charge from the Web. Developers love sharing their work, sometimes even for no personal gain. Forget about going to shopping malls or even online stores. Forget about signing up for some "clown computing" services… those are overhyped and likely obsolete.
"Remember: Microsoft is obsolete. Microsoft is aware of it."In the coming years, if we dare make predictions, people will increasingly turn to Free software and GNU/Linux market share will soar in more sectors. Whose distro? Hard to tell…
IBM is trying hard to dominate the stack (GNOME, systemd etc.), but the Debian 'family' — which includes Ubuntu and its derivatives — still dominates the desktop. One high-priority task would be removing the pertinent projects/packages from Microsoft's GitHub, which is a proprietary prison that operates at a loss (the sole goal is control, not profit). GitHub is about restricting freedom and putting Microsoft 'in charge' of the sharing. Can they pull it all off? No, not really…
My personal belief is that just like Skype and LinkedIn stagnated under Microsoft (near monopoly lost after a number of years) GitHub will let its dominance slip. The scandals will pile up gradually; only months ago there was an exodus/brain drain and many people don't remember it because Microsoft manufactured a ridiculous publicity stunt about "Arctic vault" — likely designed solely to distract from the ICE contracts which caused many GitHub engineers and managers to flee.
"Microsoft was founded upon the ideology that people who share are to be characterised as criminals, whereas people who actually steal other people's projects and code are heroic "philanthropists" seeking justice."People are inherently 'designed' (actually evolved) to cooperate; civilisations that don't share and which lack empathy generally don't survive too well. Whether it's physical defence against aggressive invaders (requires coordination) or sharing resources like food and water, history shows that societies that better organise themselves to not have a "selfish gene" will thrive and grow. Microsoft is in that sense obsolete. It's a fossil. Many developers have long lost interest in the Windows 'ecosystem' (a misnomer) and that's why Microsoft lies about "loving Linux" while offering a Windows-only distribution like WSL and openwashed "Terminal", openwashed "Visual Studio" (only "Code" is almost open… and not even that) etc.
Remember: Microsoft is obsolete.
Microsoft is aware of it. That's why it's buying all sorts of companies, trying desperately to somehow keep itself relevant. Or perceived as such…
Bill Gates officially left Microsoft a couple of months ago, looking to profit more from his "population control" pet project (a 'cause' he inherited from his now-demented father). We should clarify that "population control" does not imply eugenics; while it is true that some conspiracy theorists 'pick on' Bill Gates based on nonsense (like Satanic associations, Nazi comparisons and so on), it's not OK for this longtime criminal to pretend all of his critics are conspiracy theorists. But of course he does exactly that. He has just done that in Chinese state media as well. Many channels that he's funding (like NPR) do this all the time. Conspiracy nuts seem to help those whom they supposedly expose by letting those latter people collectively cast critics as crazy. The 5G patent cartel, for instance, pretends 5G critics are all just nutty vandals. In our view, Mr. Gates ought to have been to Microsoft what Hans Reiser is to Linux, but at Microsoft crimes have become normalised, banal... business as usual. Microsoft was founded upon the ideology that people who share are to be characterised as criminals, whereas people who actually steal other people's projects and code are heroic "philanthropists" seeking justice. After nearly two decades of bribing the media Gates finds out that he can only fool 'the masses' for so long. Right now he's one of the most loathed people on this planet. Those who don't revile him yet just don't know enough about him (infatuation due to paid-for puff pieces). Many are calling for his arrest (he was arrested before; he knows the drill). █
Permalink
Send this to a friend