01.03.21
Gemini version available ♊︎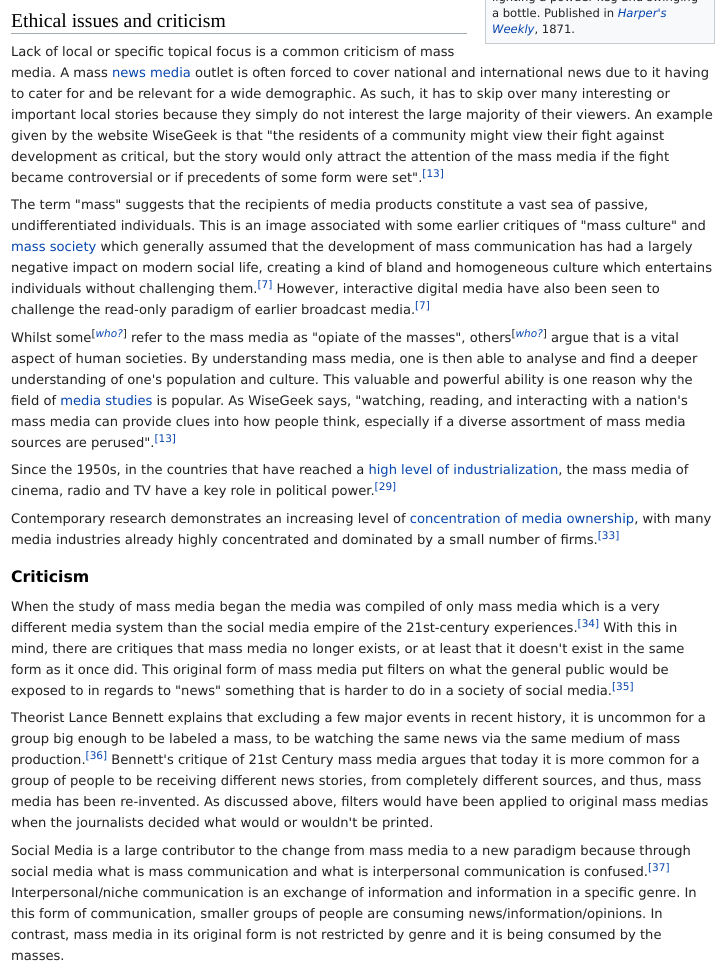 Mass media
Summary: A look back at (almost) 15 years of Techrights and the function it has been serving since its genesis in 2006
THE Web site Techrights will have turned 15 later in 2021 (when Tux Machines turned 15 we threw a little party). We've actually made it that long/far. Not many sites remain active and also stay online for that long. The site is vast and we're soon migrating to a new container-based setup (today we enhanced speed/performance). Days ago we moved to a different datecentre due to a death of someone 4 years my junior (tragic car accident). In IPFS and WWW we have lots of information (originating in Techrights IRC and other sources), but sometimes it's intentionally unclear who said what, especially when it comes to EPO articles. Techrights is not authored by a single person; there are also leakers and whistleblowers. It's important to ensure the site stays online; Groklaw perished (offline for good apparently) this past October, along with lots of valuable information and important articles/comments/timelines (history of UNIX for instance). History will be distorted if honest sites perish, only to be replaced by PR campaigns of the 'victors' (oppressors such as Benoît Battistelli and António Campinos).
At the moment, many authors rely on the site to highlight things not addressed/exposed anywhere else. We're a bit of a 'censorship resistance machine'. People come to us with suppressed information or information that, if published, puts them at risk.
"At the moment, many authors rely on the site to highlight things not addressed/exposed anywhere else. We're a bit of a 'censorship resistance machine'."It's the information that's important (even if crudely put at times). We'll publish a lot more EPO leaks some time soon. The site is widely respected among EPO workers, who still recall speeches Richard Stallman (RMS) gave at their protests and strikes. Some EPO insiders tell me that they learn about Free software in Techrights and agree on almost everything… though they read the site for the EPO articles (at least originally). Until a year or two ago we focused on patents. Focus shifted because of the slow-progressing coup (Linux Foundation, OSI, FSF and more), accelerated a great deal at the FSF/GNOME/SFC after the August 2019 'Gates-gate' at MIT (which I had warned Stallman about, privately, even BEFORE the aggressive push to resign; in hindsight I was correct). Many people lost sight of the original scandals, including Bill Gates crimes; I know a thing or two about how PR agencies think and methods for shifting public attention (EPO management does this a lot and it's so shallow that EPO workers can see it; the EPO autocrats flooded the media before the December 15th strike, organised by SUEPO, their staff union).
What unifies many people who follow Techrights is interest in the human rights aspects of technology and science. Mainstream media doesn't cover that often enough. It boils down mostly to ideology and philosophy, I suspect way beyond technology itself (as technology relates to many other things in life/the world). The 'hacker culture' has some political and scientific roots to it. I think equivalents existed before Enlightenment (Dark Ages restricted practice and thinking). But I digress…
Techrights is a multi-author site. Not everything in there is endorsed by either myself or the site (unless my name is shown on the right, in which case I wrote it myself). Shockingly enough the site was being portrayed as the very opposite of what it is. I say "shockingly", but actually I often joke with people (I've joked about this for years now!) and explain that whatever I say can be totally twisted. M. Garrett (now at Google; Torvalds hates his guts for his coup attempts) has been 'parking' in our IRC channels for months now, having publicly described the site as pro-rape or something ludicrous like that (Microsoft propagandists "liked" those tweets of his). I guess it's unsurprising; such distortions should be expected. Anyone who defends the views of RMS (never mind RMS himself) is a target. We have seen a certain someone from Salesforce saying so more explicitly. The 'coup' won't be complete until the message/ideas die…
"What unifies many people who follow Techrights is interest in the human rights aspects of technology and science."And no… it's not about women. It's about the perceptions which have been spreading online about monopolies, proprietary software etc. (think of #RMSWasRight and foresight along those lines)
About 15 years ago I think I read about CompTIA attacking RMS over his views (something he had said about proprietary software being malicious). We know who sponsors CompTIA. These attacks from CompTIA were counterproductive as they only caused me to pay closer attention to the message they were attacking.
The articles posted here are still relatively diverse (in the opinion sense). If we only ever published things everyone can agree with, we'd be useless. If we suppressed legitimate views — however controversial (but still true) — people would accuse me of being somewhat of a tyrant. Even independent newspapers occasionally publish things they neither agree with nor wrote.
"We need to get accustomed to this simple idea that good people who blow the whistle (or simply say the truth about the status quo) will come under attack."Planet Debian Uncensored (and its sister sites) may have a tone different from mine and many Nazi analogies I never wrapped my head around (cannot; I think too many things in this world are being compared to Nazis). Some articles from there I did not repost and in some cases I left out images that were not suitable for our audience. Techrights tries to help combat censorship; all who are longtime contributors to Free software and have facts on their side deserve a voice. Daniel Pocock is a good guy. He was betrayed in a very major way. He has many legitimate grievances and good reasons to be upset. He's very supportive of Free software (more than most posers who only claim to support it, possibly while doing the opposite). A lot of what's said about him is patently false.
We need to get accustomed to this simple idea that good people who blow the whistle (or simply say the truth about the status quo) will come under attack. We need to prepare to reject pointless and baseless attacks on their characters/names. █
Permalink
Send this to a friend