09.30.21
Gemini version available ♊︎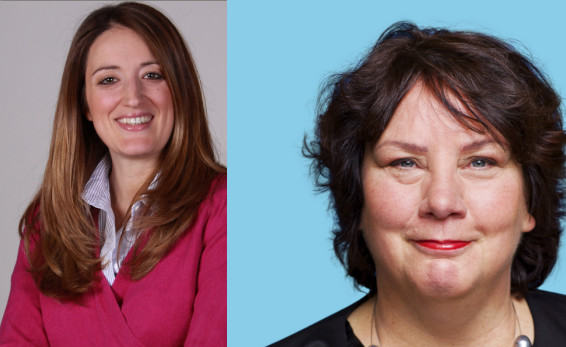 MEPs Roberta Metsola (Maltese) and Agnes Jongerius (Dutch) love talking about press freedom, but they're just talking
Summary: The supposed 'democracy' we have in Europe isn't functioning; we've been seeing that in the UPC (corrupted media, toothless public officials who work against the public) and we're seeing that in the EPO as well; they've basically put on a pedestal unaccountable systems that shamelessly abuse laws and constitutions
"For the first social dialogue virtual meeting with SUEPO after 11 months," SUEPO Central wrote today, "President Campinos cherry-picks the agenda topics, imposes the number of attendees and refuses the attendance of SUEPO's legal advisor. As a result, meetings with SUEPO are further delayed."
"If none of this produces any results, we'll escalate further."This may not be surprising in light of insulting attitude towards courts. Campinos treats court rulings no better than Benoît Battistelli, as he thinks they're merely gentle recommendations. As a result, earlier today SUEPO sent the following letter to most EPO staff, who are SUEPO members:
30-09-2021
su21027cp – 0.2.1

SUEPO meeting with President Campinos could not take place

Dear SUEPO members,

The President invited SUEPO to a video conference on 30 September 2021 at 14.00h to discuss only the "Strike regulations" and a "Memorandum of Understanding". He excluded from the agenda provided by SUEPO over three weeks ago important topics of concern to staff such as the New Career System.

In view of the legal complexity of these topics, the Central Bureau of SUEPO decided to be accompanied by its legal advisor and informed the President accordingly. However, in his reply, the President refused the attendance of our legal advisor.

SUEPO asked the President by letter1 to reconsider his position as it is standard practice that, similarly to the employer, workers' unions can also be accompanied in such meetings by legal advisors who are experts in their field and by nature bound by confidentiality. Unfortunately, the President maintained his refusal.

The settlement of disputes remains also of high importance for staff. SUEPO is of course willing to continue social dialogue at the same eye level and has invited2 the President to another meeting on 28 October 2021. By then, SUEPO hopes the President will have created the conditions for the meeting to take place.

Your SUEPO Central Bureau

_____
1 "Our planned meeting on 30 September 2021", Letter to Mr Campinos of 29 September 2021 (su21025cl)
2 "Invitation to a meeting on 28 October 2021", Letter to Mr Campinos of 30 September 2021 (su21026cl)
He has no way to rationalise what he did; so Campinos is just running away, evading interactions and mumbling about "gaps" that are fictional.
SUEPO must be feeling the cold shoulder, as did we after we had contacted a number of MEPs. It took a lot of time (not just E-mail but also telephone). We specifically focused on press-related issues and SLAPP (not European software patents or other subjects that merit a challenge). One might be inclined to think that Europe will take such things seriously, not offer mere platitudes and empty promises. But it is mostly the latter.
At the moment, for the record, only one office still communicates on the matter (and barely even that anymore). So it generally seems fair to say that the European Commission and Parliament are intentionally failing to respond to reports of EPO SLAPP. I've decided to give them until next week (or week's end) before concluding they don't want to challenge their employer's own abuses. Why next week? They're made some allusions to holidays (maybe an excuse) and are back to stonewalling. There's generally a coalition against SLAPP in Europe (the-case.eu) and, to quote a lawyer who helped a little (pro bono), "[i]t seems several MEPs presented a report regarding SLAPPs in the European Parliament in order to propose a legislative proposal establishing minimum standards against SLAPP practices in the EU."
"You can find an article here," she told me, citing a piece entitled "EU Parliament to counter lawsuits designed to silence journalists, NGOs". ("The European Parliament's committees dealing with legal affairs (JURI), civil liberties and home affairs (LIBE)…")
One of the MEPs is Roberta Metsola (Maltese), whom I contacted on roberta.metsola@europarl.europa.eu
She never bothered to even reply!
I then contacted also Agnes Jongerius (Dutch) on agnes.jongerius@europarl.europa.eu
"I think you already know this MEP as I remember I read it in one of your articles," the lawyer said. But no reply, either.
So for the time being, amid German election, we're only in touch with one MEP who is part of Merkel's floundering coalition.
If none of this produces any results, we'll escalate further. "There is an Expert Group against SLAPP in the European Commission. (Expert Group against SLAPP- E03746)," I was advised. "You can approach some of the Members in the different countries to see if they can help you further. Here is the list of Members. You can Google the names and organisations to contact them…"
Maybe that will be the next step, but not before the current endeavours are concluded (we've not given up). We've intentionally not named the German MEP and party; the MEP claims to care dearly about freedom of the press, but talk is cheap; action takes actual effort. █
Permalink
Send this to a friend