Proprietary Panda: Don't Be Misled by the Innocent Looks of Ubuntu (and Microsoft Canonical)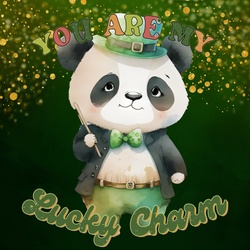 THE previous article mentioned Mark Shuttleworth. Mr. Shuttleworth is not an evil person and he is certainly not stupid. He also left some comments in Techrights (in the distant past) and we'll write about him in the future, seeing that he put pressure on mere volunteers (some committed suicide later).
As part of the relaunch (after upgrade) of Techrights we try to reduce repetition, replication and duplication across Techrights and its sister site, Tux Machines. For GNU/Linux updates we suggest that Techrights readers also subscribe to Tux Machines. Both sites have RSS feeds.
There are a few worthy highlights about Ubuntu and Canonical though; Stéphane Graber, who left Canonical two months ago (he said he was no longer happy there), is "[b]ringing back the Incus demo server" [1], Alan Pope, who also left Canonical (he had worked with the team developing Snaps), says he "built a snap of bandwhich," [2] and Ubuntu 23.10 beta has been released [3-6]. It's pushing Wayland [7] and users' preferences/interest don't seem to matter. Canonical has been busy pushing RTOS [8], "cloud", and Web bloat [9] because that's where it believes there's more money. The Weekly News [10-11] (it's Issue 805 already) will not say much anymore and Alan Pope plays "hero" by upgrading to some edgy beta with a very short support cycle [12]nical tough.
Given the number of disgruntled employees who leave Canonical and given Ubuntu's trend of just copying whatever IBM does in Fedora, is there still a good reason to choose Ubuntu? There's no actual community and a lot of the development efforts have been minimised for financial reasons or offloaded to others through Snaps. IBM did the same with Flatpak. █
Related/contextual items from the news: