Microsoft Has Attempted to Acquire Facebook
Dr. Roy Schestowitz

2010-05-24 08:06:59 UTC
Modified: 2010-05-24 08:06:59 UTC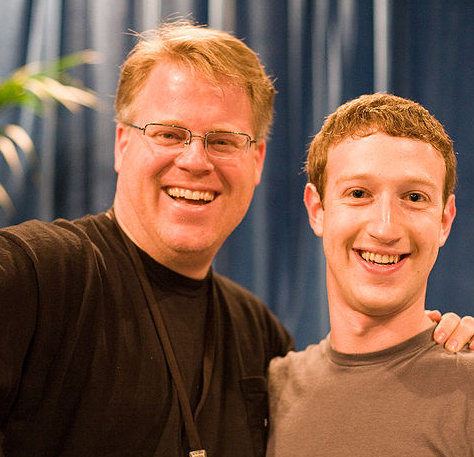 Facebook co-founder Mark Zuckerberg
with former Microsoft evangelist (source: Robert Scoble)
Summary: An important but scarcely known fact about what Microsoft wanted to do to Facebook before it just turned the site into a Microsoft booster and spy
T
wo weeks ago we
wrote about
Facebook
passing its data over to Microsoft and now we find
this claim
that Microsoft has attempted to buy Facebook, not just buy a share of the company:
Microsoft's investment in Facebook at a $15 billion valuation was one of the most buzzed about internet business deals in years given the unprecedented valuation assigned to Facebook shares. However most people are unaware that the deal took place after Mark Zuckerberg turned down an acquisition offer by Microsoft for more than the $15 billion valuation it invested at.
Facebook is currently giving Microsoft private data (some articles from the past week remind us of that [
1
,
2
,
3
]), promoting its office suite and formats, and even spreads Silver Lie. The good news is that Microsoft has
big debt
, so its CFO
insists
that
Microsoft does not plan to make large acquisitions
anymore.
As announced Microsoft's CFO, Peter Klein, the company doesn't plan to spend lots of money for making any acquisitions in the nearest future.
Assuming that Microsoft does not buy Facebook, it already gets many benefits out of Facebook, at least as a partial owner of the company. Communication which takes place there might as well be assumed to have become accessible to Microsoft and the same goes for people who correspond from Hotmail or send mail to people with a Hotmail account.
â–ˆ
"Privacy protects us from abuses by those in power, even if we're doing nothing wrong at the time of surveillance."