Commentary: In Romania, the Government Serves Just Windows Users
Dr. Roy Schestowitz

2010-11-09 00:50:54 UTC
Modified: 2010-11-09 00:50:54 UTC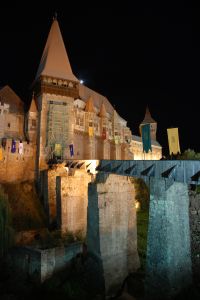 Summary: How the Romanian Tax Authority fails to serve people who are not already customers of Microsoft, a monopoly-abusing foreign proprietary software vendor
THE FSFE RECENTLY launched a wonderful new campaign regarding "PDFreaders". The FSFE insists that publicly-run sites (i.e. public sector) should not advertise proprietary software from Adobe and instead emphasise open formats and maybe recommend a wide range of free/libre software that can handle the formats. This way -- it is hoped at least -- governments will eventually cease to require that people acquire or 'hire' (download for instance) proprietary software just for the purpose of interacting with the government -- the one single government citizens pay for. One of our readers has reported what he called "other "bugs" from Romania".
"Today," he wrote, "in my company, I've received Romanian Tax Authority's (ANAF's) technical documentation about how to sign fiscal declarations using an electronic signature (digital certificate).
"There are only 3 private firms authorised by ANAF to issue digital certificates in Romania, so every Romanian accountant *must* use
one of these
.
"According to the provided documentation, the certificates work in Internet Explorer and in Netscape Navigator (????!), but the attached software, e-Token (from Alladin Software) is for *Windows* only.
"Please see
some screenshots in following PDFs
[PDF]
. Also, we have
an official procedure for how to verify the certificate's validity using *Adobe* Reader 5.1 (???!)
[PDF]
and another for using the certificate in Mozilla Thunderbird 3.0.1 for *Windows* , *Microsoft* Outlook and *Microsoft* Office (files for
Mozilla Thunderbird 3.0.1
[PDF]
,
Microsoft Outlook 2007
[PDF]
, and
Microsoft Office 2007
[PDF]
)
"This is clearly neutral, vendor-independent e-Government for free-as-in freedom taxpayers," the reader concluded with sarcasm. More posts about Romania can be found below.
⬆