Canadian Government to Challenge Amazon's Spreading of Software/BM Patents, Which Red Hat Wants Abolished and Microsoft Still Collects
Dr. Roy Schestowitz

2010-11-18 22:48:10 UTC
Modified: 2010-11-18 22:48:10 UTC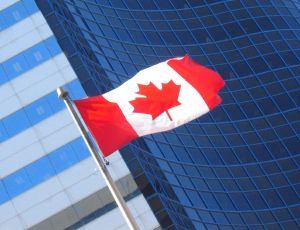 Summary: Events in Canada may mean that USPTO expansion is hindered somewhat and Microsoft's patent attack on GNU/Linux can be affected
PROFESSOR Michael Geist says that Sookman says that "The Canadian government appeals the Amazon.com decision regarding the patentability of business methods." For those who have not followed this case, see [1, 2, 3, 4, 5]. If true, this is good news. But Sookman is one of the 'bad people' when it comes to Canadian copyright law; it makes him harder to trust in some ways. It's what one ought to expect from so-called 'IP' lawyers. To them, there's money at stake. There are hardly any exceptions here. One of the latest examples is Patent WatchTroll, a software patents proponent (because he makes money from them as a lawyer) whining about Europe's unwillingness to become more like the USPTO [1, 2].
One of the few 'good' patent lawyers, Rob Tiller (Red Hat), is
now asking
: "Is software too abstract to be patented?"
A big challenge for those facing the risk of being accused of infringing bad software patents is how to demonstrate that the patent is an abstract idea. The Bilski decision reaffirmed that abstract ideas are not patentable, but it didn't give a test for how to distinguish such abstract ideas. There are various possible paths on this. The Supreme Court has said that mathematical algorithms are not patentable, and Ben Klemens [PDF] and others have argued that software is at bottom indistinguishable from mathematical algorithms. Others have fashioned related arguments leading toward the conclusion that at least some software is too abstract to be patented. Some of the analysis of PoIR on GrokLaw is particularly interesting: Why software is abstract and An Open Response to the USPTO — Physical Aspects of Mathematics.

This is a discussion that needs to continue. I hope FOSS developers and others with deep knowledge of software technology will get involved. We need to get to a convincing explanation in terms that non-technical people (such as judges and juries) can understand of the nature of software and why it is at bottom an abstract idea. Anyone care to take a swing?
Red Hat was
recently hit by the Microsoft-funded Acacia
and signed a secret deal. Amazon is now paying Microsoft for Red Hat, due to
the secret Microsoft patent deal and Amazon's awkward stance on software patents
. Microsoft meanwhile
"applies for a patent for [...] verifying a 'safe' operating system,"
says one Microsoft booster (Mary Jo Foley).
Microsoft has applied for a patent for an "automated, static safety verifier" that will help verify the type- and memory-safety of an operating system.

And why should anyone care? This isn't the Monkeys coming to Zune, after all. But there are some connections to other Microsoft projects (and potentially, products) worth considering.
This patent is abstract and absurd, but do not expect the author to say it. As
a Microsoft employee put it a couple of weeks ago
, "Mary Jo does not [do real journalism] and that's why she gets interviews at Microsoft" (she did admit to me that this is the way it works, at least back when she was more gutsy).
⬆