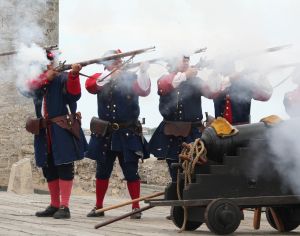 Summary: Google is still under pressure from Microsoft's firing line of existing and former employees, as well as existing business partners
MICROSOFT cannot compete anymore. To be fair, it never could compete, not fairly at least, but this time it is ever more evident. In Japan, for example, Microsoft filed a formal complaint against Google, but it was all in vain, obviously.
"Japan's FTC Approves Yahoo Japan/Google Search Partnership, Despite Microsoft's Objections" says one headline that we found (there are more [
1
,
2
], along with
suspicious case of possible entryism
), so Microsoft's attempts to interfere with
a rare Google-Yahoo! tie
-- having
done this with hired AstroTurfers a couple of years ago
-- were just a waste of valuable time.
ficial….! Yahoo Japan (TYO:4689 | ETR:YOJ) has received clearance from Japan's FTC to use Google's (NASDAQ: GOOG) search technology. Microsoft Corporation (NASDAQ:MSFT) had protested the move to the Fair Trade Commission, but the ruling was made public yesterday. Yahoo is just a minority shareholder and could not block the move, despite its own competitive deal with Bing in the U.S.
Microsoft's
major losses
in this area are
still being noted by the press
. The company loses around $3 billion per year on its Web efforts alone. It must run after Google on the Web because Google runs after Microsoft in the operating systems and office suites space. Microsoft's plan is basically -- to use Steve Ballmer's words as quoted from memory and published in the
Sydney Morning Herald
-- to "f---ing bury that guy [Google's CEO], I have done it before, and I will do it again. I'm going to f---ing kill Google."
Microsoft uses a variety of other companies to incite regulators against Google. As
TechDirt
puts it
, "Expedia Against 'Search Discrimination'... Unless It Gets To Do The Discriminating". To quote further: "That's because Expedia is a leading member of a lobbying group called FairSearch, which was set up mainly to protest Google's planned acquisition of ITA."
For those who don't know, Expedia is derived from Microsoft. To quote
an old article
(from 1999), "Microsoft Spins Off Expedia With IPO" (headline) and "Microsoft (NSDQ:MSFT) Corp. is busy reorganizing itself in a major way without the government's intervention."
Why can't Microsoft compete fairly? It's far from the only alleged complaint by proxy. Jeff Atwood, who used to work at Microsoft and now runs a popular blog, is
trying to give Google antitrust trouble too
on the face of it.
"Why can't Microsoft compete fairly? It's far from the only alleged complaint by proxy."The former leadership of Yahoo! is mostly gone as Microsoft's hijack of Yahoo continues to deepen and many projects die as a result. The revamp is overdue, it's hard to believe it will fix Yahoo, and there are more layoffs as "Yahoo Prepares To Cut Up To 5% Of Work Force, Say Sources" (more in [1, 2, 3]). What an utter failure of 'free' markets if one company can shatter its competitor in this nefarious way, leading to a sort of advertising/search cartel at competition's expense [1, 2, 3], which benefits nobody but Microsoft. Ask too is collapsing and "Former Yahooligan Fiorentini joins Microsoft Australia" says one report among several from Australia [1, 2]. "Ex-Yahoo exec Ku joins Microsoft" says the Microsoft booster from Seattle, so it becoming like the same company with high-level staff swaps, which carry on at a steady pace. It sure seems like foul play.

Microsoft's business partner comScore [1, 2, 3, 4, 5, 6, 7, 8, 9, 10] meanwhile spreads the dubious claim that "Microsoft's Bing [is] growing faster than Google" (undisclosed conflict of interest here) and it is widely reported without scepticism [1, 2], despite comScore at one point admitting that its numbers are bunk. This same firm which has clients whose situation wrt the competition it charts without disclosure is also quoted on other meters [1, 2, 3], yet almost nobody -- if anyone at all -- bothers to look critically at the science behind those numbers. What ever happened to investigative journalism? That's why people increasingly turn to outlets like Wikileaks, which prides itself in what it calls "scientific journalism" (citing original, raw sources). ⬆