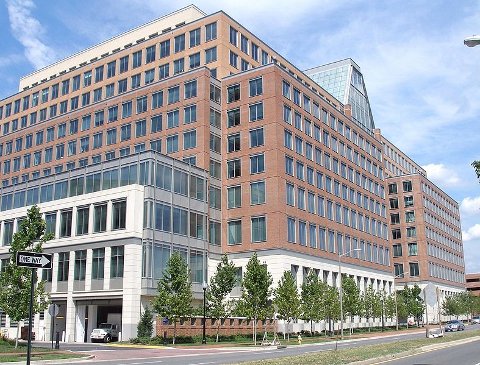 Summary: Criticism of the USPTO in light of new examples of patents
PATENT systems that lose sight of their original purpose are doomed to fail.
Earlier this month we discovered that
even saving lives
can constitute a violation:
The ACLU rarely involves itself with patent cases, so it was surprising when the civil liberties group filed an amicus brief urging the Supreme Court to invalidate a patent in the case of Mayo v. Prometheus. Mainstream press coverage portrayed the dispute between two medical testing labs as a mundane argument over "individualized medicine," but to the ACLU, what's at stake is nothing less than the freedom of thought. "What Prometheus seeks to monopolize through its patents," the group wrote, is the "right to think" about a particular correlation between blood chemistry and the optimal dosage of a drug for treating autoimmune disorders.


The above news has helped discredit the USPTO, which can in due course help end software patents (along with another lot). Mind the latest examples of
'cloud' patents
(impending, but increasingly
a recognised problem
),
several
software patents
(impending) like
this
or
this
, maybe
even this new one
or
that one
, A quick look at those new patents or patent applications is a depressing experience. It's not even a joke.
There are also patents on
data
transport
and patents on cryptology, such as
this new one
. Companies emit patents instead of real products and these are being boasted
in the news or in press releases
as though they are new products. Watch what VirnetX is doing when
issuing a whole statement just to brag about declination to reexamine a patent
. This is what the news has sunk to. This company is based around trolling, so its statements won't refer to actual products yet more fuss is going to be made [
1
,
2
,
3
,
4
,
5
,
6
,
7
,
8
,
9
,
10
,
11
,
12
,
13
,
14
] . Here is another new example of
software patents
from another company
and
another malicious one
from
Amazon
.
So the news that Amazon has patented a new location-tracking software system isn't a big deal. Until you notice that it's also a location-predicting system.
Here is
Google's controversial new US patent
:
Google has just been awarded a US patent to switch cars from human-controlled mode into driverless mode, so cars can self-drive. Sergey Brin, otherwise known as the 'Enlightenment man', is achieving his driverless car vision.
Here is
another report about it
. Patents on driving, provided it's done by a program.
⬆