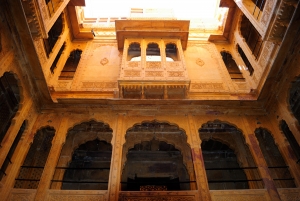 Summary: Small businesses too -- not just middle- and large-sized corporations -- increasingly targeted by patent trolls and software patents; opposition to patent maximalism on the rise
The USPTO has been taking a lot of beatings recently. Many people from all around the world are berating and condemning the USPTO as well as key utilisers like Monsanto. SAP has been hit too, despite being based in Europe. The patent trolls went after American customers. To quote the British press, "SAP has moved to defend the users of its Sybase database software by filing suit against Pi-Net International, a "patent troll" that has filed several patent infringement lawsuits against SAP customers in the US financial services sector over patents it claims SAP is infringing.
"Pi-Net claims that SAP's Financial Fusion software, used for online banking, among other things, infringes three of its software patents. SAP acquired the Financial Fusion product as a result of its 2010 acquisition of Sybase."
Masnick's site
says
that small companies too begin to realise the threat of trolls. To quote:
Startups Realizing That Patent Trolls Are An Existential Threat



Most people used to think that patent trolls tended to focus on bigger companies -- those with huge bank accounts who'd rather pay the troll off than deal with a lawsuit. But over the last few years, we've been hearing more and more stories about startups hit by patent trolls, who are taking advantage of the fact that a patent lawsuit -- win or lose -- would almost certainly kill the company. One common tactic? Wait until a startup announces a round of fundraising and then pounce -- knowing that the company (a) has some money and (b) has little time to deal with a lawsuit. Finally, this issue is getting some attention. Crain's recently had a piece on patent trolls going "downmarket" after startups, which has some quotes from startup execs (many who want to remain anonymous to avoid further attacks).
Wired
continues to have a lawyers-only debate about software patents. The latest comes from someone who was previously at the University of Miami (law) and
there is still no call to abolish software patents
. Here is a baffling statement:
Infringement of software patents is usually a good thing because in most cases the alternative to infringing is to produce nothing new. So, what if we could fix the patent problem by rethinking the assumption that infringement should always be penalized?
Another lawyer gets platform at
Wired
to
say
: "It's become clear that the patent system is impeding, rather than incentivizing, innovation. The laundry list of what's gone wrong is long: a standard for patentable subject matter that makes no sense, notoriously vague and hard-to-understand claim language, the rise of the patent trolls … and all of these problems disproportionately impact software."
Yes, so why not call for the end of them all? Where are the software developers in this series of articles from the popular magazine? Do the editors at
Wired
even approach developers, or even science professors as opposed to law professors? Nope, hardly.
Speaking of controversial patents, there is some good news this week:
We wrote about Novartis in [
1
,
2
,
3
,
4
]. Through
proxies
specialising in PR, Bill Gates and his friend Nathan Myhrvold love to prop up international monopolies of such companies; they help disguise clinical trials (at the expense of fragile populations) as 'charity', never mind the truth of the matter.
Slashdot
has become a pathetic wuss for
helping
Myhrvold
whitewash himself today. Who on Earth thought this would be a good idea? There are PR talking points all over the place,
as we expected
right from the start
.
Patents that help cause death or limit access to cures based on one's personal wealth are not ethical. They might even be more harmful than software patents and patents on seed DNA, which India will hopefully squash just like Novartis patents.
⬆