IBM Ignores Small Companies' Interests, Denies Patent Scope is a Problem, Focusing on Its Own Problems (Trolls) Instead
Dr. Roy Schestowitz

2013-05-22 07:36:24 UTC
Modified: 2013-05-22 07:36:24 UTC
Big Blue versus small trolls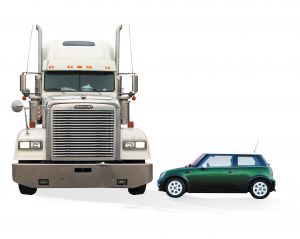 Summary: How David Kappos and IBM (his longtime employer) continue to ignore the obvious problem which kills small businesses and everyone is complaining about
There is a recent study showing that quality of patents declined considerably, helping to prove why the USPTO gets the fire it's under and very much deserves it. Greed took over and David Kappos recently denied yet again that there was a problem, based on some tweets. Kappos is from a patent giant, IBM, so he can be excused for being ignorant of the facts. Current IBM executives similarly groom the USPTO, as we demonstrated several times earlier this month.
Here is a recent report
about patents killing an innovative startup
and
here is another
. Earlier this week we
saw this filing from the SIIA on what patents do to the industry
. To quote some commentary about it: "You may enjoy going through them, but I thought you might like to see one of the more thoughtful of the public comments, the one from Ken Wasch [PDF], President of the Software & Information Industry Association, or SIIA, a trade association for the software industry with 700 plus members, because it provides details on how the patent trolls attack and what the results have been. I don't see members listed on the site, but the Software Board lists a number of companies, including Red Hat and IBM, and a number of smaller companies. And the comment states that trolls are hindering innovation, being "masters at abusing and manipulating the patent system." The footnotes alone are worth noting, but the really interesting part is how the comment explains how trolls do what they do. I learned something I've long wondered about, why trolls hide who they are in litigation."
"IBM is not merely not part of the solution; IBM is part of the problem."The problem is not just trolls (small patent aggressors) but software patents or scope of patents. Don't expect an IBM-backed front group to say so though, they would rather alter the debate, replacing grassroots with corporate lobby which calls for elimination of only small aggressors.

When will IBM finally take a brave stance on patents and stop promoting software patents around the whole world, even in countries other than its home country? IBM is not merely not part of the solution; IBM is part of the problem. OIN has done nothing against trolls. SIIA itself, like the BSA which IBM had supported until not so long ago, is anti-FOSS [1, 2, 3], ⬆