The Threat of Mono is Not Entirely Over Yet
Dr. Roy Schestowitz

2015-01-01 16:38:34 UTC
Modified: 2015-01-01 16:38:55 UTC
The risk of Microsoft's interjection into Free/Open Source software (FOSS) persists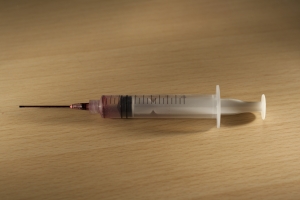 Summary: Attempts to put Mono in GNOME still exist (Xamarin behind it) and the openwashing of .NET continues months after the Big Lie
MONO has been a thorn in the side of Free software for nearly a decade, shortly after it had been conceived by a Microsoft fan who used it to promote Microsoft APIs with associated patent risk and lock-in. It wasn't too shocking to see the Microsoft-tied Novell joining in the 'fun'. We have spent many years fighting back against Mono, which was an embodiment of Microsoft's interests and an attempt to assimilate FOSS to Microsoft. The Microsoft proxy now known as Xamarin is still threatening to bring Microsoft APIs to GNOME. We thought GNOME had already salvaged itself from this risk, but the risk persists and it needs to be stopped. It was already defeated before (GNOME was close to becoming Mono-dependent whereupon we wrote many articles to create protests).
The unfortunate thing is that Microsoft bamboozled many journalists into stating that
.NET
is
"open source"
(it is not) and a
Dice site
is
trolling again
using that same old .NET spin. Do not let the lie be spread so easily. Microsoft's .NET is proprietary and it still is a patent threat that favours Windows and Microsoft, i.e. proprietary software with back doors.
"It is a propaganda campaign just like "Scroogled" and the goal is to crush software freedom, not just companies like Google."IDG recently hired a longtime Microsoft booster, Mary Branscombe, letting her spread these lies every week or so. She was openwashing Microsoft the other day as well as several times last month. She used to write in the CBS-owned ZDNet (very poor-quality Microsoft ads disguised as 'articles'), but now she escapes the boundaries of tabloids and is really doing a lot of damage not only to Free software but to truth itself.

This whole 'movement' which tries to 'sell' Mono to GNU/Linux, promote the notion that .NET is 'open' and Microsoft is wonderfully ethical needs to be crushed. It is a propaganda campaign just like "Scroogled" and the goal is to crush software freedom, not just companies like Google. ⬆