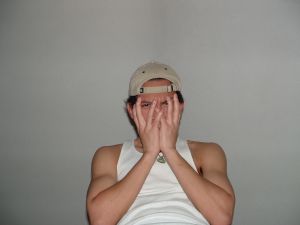 Summary: Microsoft is still hiding behind the façade of 'love' whilst actively attacking GNU/Linux and Free software from many directions


THE Times of India has this borrowed article which says "Windows and Office are about to get much, much more complex, confusing, and expensive" (anyone with enough experience ought to have foreseen or known this).
Windows becoming 'free' is a lie (we have covered lies about the cost of Vista 10 in [
1
,
2
,
3
]) and it's easy to see why people were led to believe this. Microsoft is trying to slow down or halt migrations to GNU/Linux, which are already happening even in large numbers (in my daytime job, for example, we've migrated entire companies to GNU/Linux). Confusing people about cost would be quite effective a method, even if an extremely dirty method (it's all vapourware/promises because Vista 10 has not been released yet, hence no risk of lawsuits for false advertising).
Maria Deutscher, a relatively new Microsoft propagandist (recall the time she published
"Microsoft continues open source love affair"
) is openwashing Microsoft again with
lots of nonsense and PR wrapped up in the form of an 'article' (more of an advertisement)
, adding to the nonsense from
Microsoft marketing sites masquerading as "news"
. They are trying to paint purely proprietary software as "open". This is another kind of lie. It helps stall migrations to Free software such as Apache, Java, Drupal, GNU/Linux, etc.
Speaking of Drupal, which I deploy and support in my daytime job, watch
Microsoft's partner
Trustwave
openly
badmouthing it
(yesterday's 'news' resurrecting news from several months ago). The 'newsflash' from this Microsoft mouthpiece is that some people don't patch Drupal, hence Drupal is supposedly at risk from a flaw patched nearly six months ago (the simple patch was made available as soon as the flaw was announced!). This is beyond FUD; it's a lie and it is very shameless. Then again, Trustwave is a FUD firm, so why not target some gullible people who don't comprehend security issues at a technical level? Why not borrow news from half a year ago, posting it afresh?
We recently covered a series of Microsoft lies in the "Microsoft hates GNU/Linux" marathon (on Saturday), wherein, in
part 6
to be specific, we spoke about the media propaganda (Microsoft pretending to embrace FOSS and love Linux) and in
part 1
we spoke about Microsoft's blocking of FOSS operating systems, including GNU/Linux (a complete contradiction of Microsoft's claims).
Well, the word is spreading
regarding the lock-out of GNU/Linux
as IDG says that "PC vendors may not have to include a Secure Boot toggle with Windows 10, making it harder for users to install alternative operating systems."
Harder? How about impossible?
Here is
another take on it
which says: "The Secure Boot feature in Microsoft Windows 10 could make life difficult for users of Linux and other open source operating systems."
No, it can make it
impossible
on particular machines. This is an antitrust matter and it should be raised as such as soon as possible.
This subject was already floated in Techrights' IRC channel several times, with additional
links
on
the subject
. Addressing an optimistic response from Phoronix (quoted here the other day), Mark said that "this is a "boil the frog" thing... Microsoft is turning up the heat... they don't have to make it impossible to boot Linux, that would attract attention from the DOJ... they'll just keep making it more and more difficult."
Balrog responded by saying, "expect low end stuff to be locked out, like the 7" Zcer tablets...it's stuff for which they don't even bother to make a stable UEFI firmware."
Mark then responded by quoting Michael Larabel as saying that "it's not a nightmare scenario quite yet", then adding, "that's not very reassuring" (it's actually a very bad scenario).
Responding to Larabel's assumption that Microsoft might not revoke the Linux key he wrote: "Wow, that's not something I can really count on" (not based on history anyway).
XFaCE told me some hours ago: "your recent Microsoft articles are excellent. I didn't know Win 10 had no off secure boot requirement for OEMs, but we knew that would eventually happen. Even Nathan Lineback knew. Doesn't take a genius."
Jamie Watson, who recently complained about UEFI and Microsoft's sabotage of multi/dual-boot setups (we covered it earlier this week), is
right now complaining about it yet again and he provides details of what Microsoft is doing to his computer
. To quote his summary: "As if wiping one of my disks weren't enough, Windows Update has decided to go into a 'reboot loop' on my desktop Windows 7 system." To quote him from the body of the article: "I know that I just posted a fairly long rant about Windows Update last week, and I don't want this to turn into a blog called "Jamie's Mostly 'I Hate Windows' Stuff", so I am going to make this quite short and to the point. But I think it is important to post it, because it looks like I have experienced a problem that might specifically target people who are likely to read a blog such as mine.
"First, this problem affects my Lenovo T400 laptop, which I use with a docking station on my desk at home, and which is loaded with Windows 7 Professional 64-bit and a variety of Linux distributions. It is not Windows 8, it is not UEFI boot, and it is not a GPT partitioned disk - it is a 'plain vanilla' (bog standard? could be appropriate for Windows...) Windows 7 MBR system."
So Microsoft continues not only to hate GNU/Linux but also to sabotage it, leaving Mr. Watson having to do
very complicated things merely to run GNU/Linux on hardware he bought
. The vast majority of people can never do this, not even with detailed instructions.
If Microsoft really loves Linux, then it must be next Tuesday
already
(April 1
st
).
⬆