POTUS Operandi: Shoot the messenger, then add insult to injury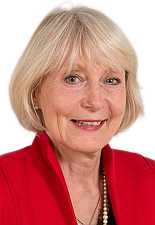 Summary: The indefensible attacks on unions at the European Patent Office give growing room for concern, even among French politicians who see the EPO's President abusing French staff
THE IMAGE above is of Claudine Lepage, whom we mentioned here before in relation to her complaints about Battistelli. Cordery too expressed concerns about what happened at The Hague. French politicians grow truly concerned and in this case Battistelli's casualty is French too, which makes it somewhat of a unique case.
A Diaspora* user called "accolade" has
provided us
with a translation of Lepage's
latest writing on the subject
and it goes like this:
Mood notes: the President of the EPO has struck again!

Posted on November 8, 2016 by admin

A staff representative, Laurent Prunier, has just been sacked, one more!

His crime? Having taken seriously his role as staff representative.

When is this going to stop? Let's be clear: probably not before Benoît Battistelli, the current president, leaves.

How a European organism of a recognized quality and efficiency can mistreat its employees without any respect for international law work? In fact, the status of the EPO does not formally submit it to the social laws of the country in which it operates but is EPO an ​​lawlessness area where arbitrariness reigns supreme?

Why doesn't France use its influence to remind Mr. Battistelli to his basic duties? His behavior and the resulting crisis of governance are extremely damaging to the image of France just at a moment when the EPO is facing strong competition in the field of intellectual property.

Benoît Batistelli must leave so the European Office find a peaceful social climate again!
Someone has meanwhile leaked to us an internal staff document that provides additional information. As we suspected, Mr. Prunier is being punished severely because "he wholeheartedly and consistently opposed the policies and certain decisions of Mr Battistelli and Ms Bergot."
Here is the document describing what happened, with minor redactions:
9 November 2016 su16125cp - 0.3.2



Dismissal of Laurent Prunier



Munich, Friday 4 November 2016: Mr Battistelli dismisses Laurent Prunier, elected member of the CSC and secretary of SUEPO The Hague.

The tenor of Communiqué 9 that Mr Battistelli published the same day on the Intranet seems only to confirm that "communicating" is not about telling the truth. We wonder how many colleagues – at least among those still reading his Intranet announcements – will be genuinely convinced of the veracity of Mr Battistelli's incredible story1. It seems that interested circles outside the Office have already taken a very different view on the matter: see for example the latest publications on the EPO of The Register or IPKat.

One thing is sure: Mr Battistelli clearly continues down a path to union suppression. To date, since January 20162:

- he has fired three SUEPO officials: Elizabeth Hardon and Ion Brumme in Munich; now Laurent Prunier in The Hague;

- he has downgraded another one: Malika Weaver in Munich;

- he is targeting at least two other officials in The Hague.

This is absolutely unprecedented in the world of International Organisations. If Mr Battistelli is ever remembered by anyone within IP circles in the next decade for reasons other than the negative impact his policies have on the quality of our patents, then it will surely be for his "union busting" actions.

In March 2016 and after several years of the deepest social crisis ever experienced in the EPO, the Administrative Council (AC) passed unanimously a resolution (CA/26/16) requesting Mr Battistelli not to take any decision in any disciplinary cases pending the submission to the AC of proper reforms on investigations and disciplinary procedures. During the last AC meeting (held on 12 and 13 October), many influential AC delegations told him again that they were expecting him to fully respect the constraints of the AC resolution and suspend all on-going procedures.

Mr Battistelli wilfully did exactly the opposite, publicly ridiculing the AC.

_________ 1 A story that Mr Battistelli has been telling many times in the past years, also publicly. 2 We do not forget that before 2016, Mr Battistelli downgraded Aurélien Pétiaud and Michael Lund, our two colleagues appointed by the Staff Committee on the Internal Appeals Committee until 2014; Before that, a dozen of staff representatives and union officials got a Warning in their personal file for sending emails to more than 50 colleagues.



---



Were this to happen anywhere else other than the EPO, Mr Battistelli and his crew would have already been sent packing by their bosses, something that the AC can3 and should do. Now that Mr Battistelli has dismissed Laurent, will the delegations finally realize that it is their capacity to control the organisation that is now questioned by all, both inside and outside the EPO? Are they going to finally act? Or will they continue to procrastinate, de facto conceding that Mr Battistelli controls them instead of they control him?

Laurent cannot share any of the details of his case without risking being further attacked abusively and sanctioned for breach of confidentiality. However, we trust his defence that he never harassed anyone, even less the alleged victim. Laurent and his counsels have informed us that:

- the accusations were malicious;

- the whole procedure was a farce exhibiting all possible violations of due process and basic defence rights;

- the charges finally laid against him were raised by a top manager and protégé of Mr Battistelli, not by the alleged victim.

Laurent's real mistake appears to be that he wholeheartedly and consistently opposed the policies and certain decisions of Mr Battistelli and Ms Bergot. He is being made to pay a very high price for having done his job of staff representative and union official so efficiently. Not only has he been sacked, but to add insult to injury, he is now being defamed in front of his 7000 colleagues. The communiqué depicts him as a serial harasser who fully deserves the punishment inflicted upon him whilst at the same time he is deprived the right of reply, i.e. to publically uncover the truth hidden for all the reasons mentioned above.

[...]

Spontaneous, public protests at all sites culminated in Munich where 800 colleagues expressed their solidarity with Laurent by participating in a flash demo on Monday. Other actions and demos will be organised soon to continue to express our full support to Laurent and other SUEPO officials persecuted by Mr Battistelli. We will keep you posted. ______ 3 The AC is the appointing authority and disciplinary body for the President of the Office.


Someone from the EPO has meanwhile
told us
that "Battistelli trying to defend the undefendable?" [sic] This was said in reference to
what we published in the afternoon
. "I couldn't agree more with the following statement,"
added this person
, quoting "It's like a whole diarrhea of false statements" (including defamation of the accused).
This is typical. Watch
how Team Battistelli defamed even a judge
. These people are void of any morals or principles. They're thugs.
We kindly ask readers to remember that in this year's EPO lies should be assumed in every statement made by the Office. This has become so routine that it damages the reputation of the Office very severely and it had us compare Battistelli to Pinocchio a lot more than once. The man is an embarrassment to France and his management team, which comprises a lot of French people, does no favour to the country's image (nepotism, busting of unions, deception and so on).
Battistelli: Digging the EPO's Grave Again (DEGA).
⬆