Abandoning the intellectually-dishonest argument that verbal offence or insult is like a physical assault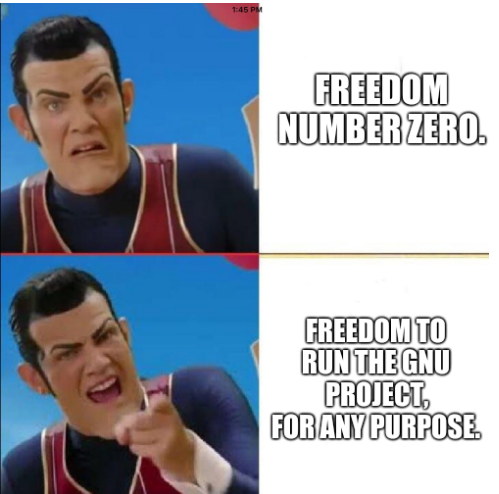 Summary: Freedom is being squashed in the name of "protecting people"; this is no laughing matter because we've been seeing more of that in more and more Free software projects and communities
BEFORE we proceed to "Inside the Free Software Foundation (FSF) - Part V" we'd like to respond to the tired old nonsense or stigma that people who defend Stallman's role in GNU (and/or the FSF) are somehow "rude" or "condone violence" or "disrespect women" or whatever.
These stupid tricks don't work anymore or they won't work for much longer. People call these out. People are growing tired of these tricks. They cheapen the concept of offence or violence and they harm the cause of feminism (painting people with
far
too broad a brush, distracting from
actual
victims).
I get my share of rude responses (
example here
) for merely saying that it's not OK for the FSF to suddenly pretend that its very founder does not exist. Does this make sense?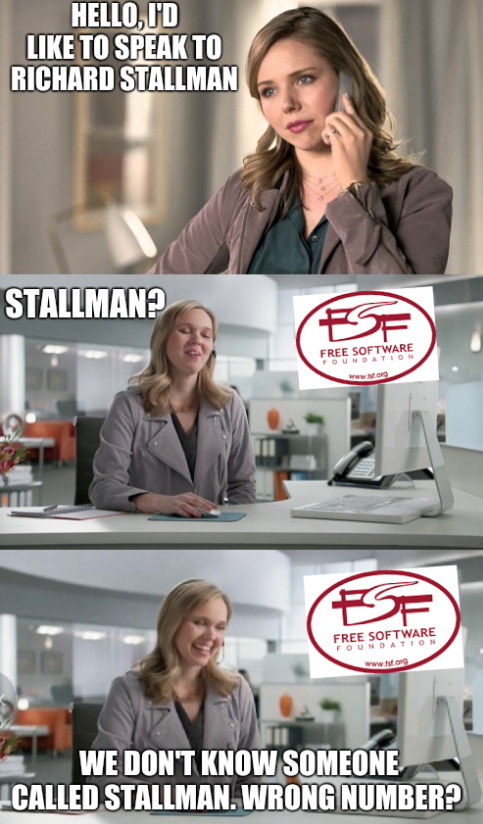 As we're going to show in weeks if not months to come, what happens in the FSF right now isn't unique to it. It happens in Debian as well (several recent examples and some communication is being wrongly equated with "violence" or "aggression"). It's not funny and it destabilises project rathers than making them more inviting. There were two new examples of it over the weekend (we'd rather not name the people, but there are some related links to our IRC logs [
1
,
2
]).
I became a Free software advocate a couple of decades ago --
as a teenager
-- not because I was a geek or male or white or whatever. I don't even think in those terms. What matters is the technical substance and the potentially political goal, which strives to improve transparency, cooperation, collaboration, honesty and frank participation. 'Workplace politics' can often be avoided in the context of Free software projects and that's a big plus for personal freedoms, including free speech.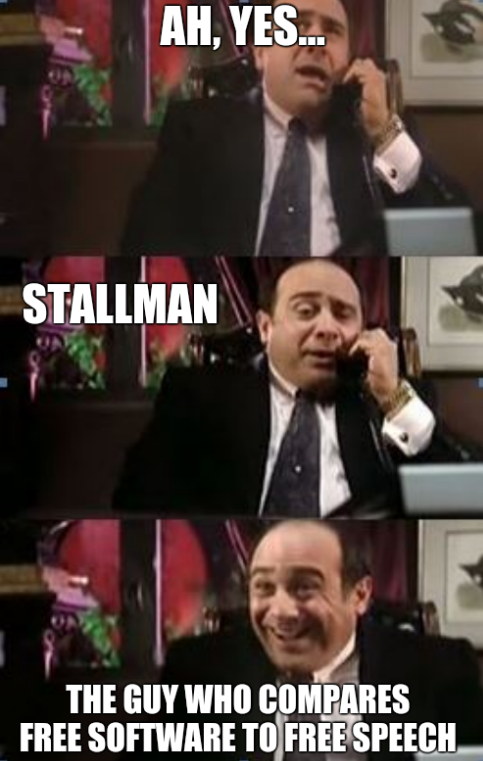 Please, let's be grown-ups. Most of our readers aren't kids (even those old enough to be literate) and adopting a kindergarten-like mentality where people must be guarded from the potential of their feelings being 'hurt'/'offended' -- and maybe even sobbing -- would imperil us all (e.g. who's feeling threatened
by the simple verbal observation that Palestinians have rights too
?). If we go down this route, then we pursue not Free software, not "Ethical" software, not "Open Source" but some kind of "Social Control" software. Like Social Control Media, where speech is policed and particular people are de-platformed by those who don't share their worldviews.
Let's remember that the price of freedom may be tolerating the freedom of others. When it comes to speech, this means allowing a platform to facilitate speech not everyone agrees with. This is not violence. It's not aggression. Inciting towards violence is another matter -- a matter well outside the scope of freedom of speech as that's trumped by very explicit laws.
Speech isn't inherently aggressive. Speech is sharing one's thoughts, not fists. That's what free speech is about. Taking that away from others will, inevitably, take that away from oneself. And just to be clear, Stallman promotes peace and never condones violence, unlike
another Richard
.
⬆
"'Free software' is a matter of liberty, not price. To understand the concept, you should think of 'free' as in 'free speech,' not as in 'free beer'."
--Richard Stallman