Putin's Russia Loves It When Its Enemies Use Microsoft Windows
Dr. Roy Schestowitz

2022-03-21 12:22:04 UTC
Modified: 2022-03-21 12:22:04 UTC
Video download link | md5sum 50e4a321b3278e7bd4cabd0abea0dcec
Russia Exploits Windows Holes
Creative Commons Attribution-No Derivative Works 4.0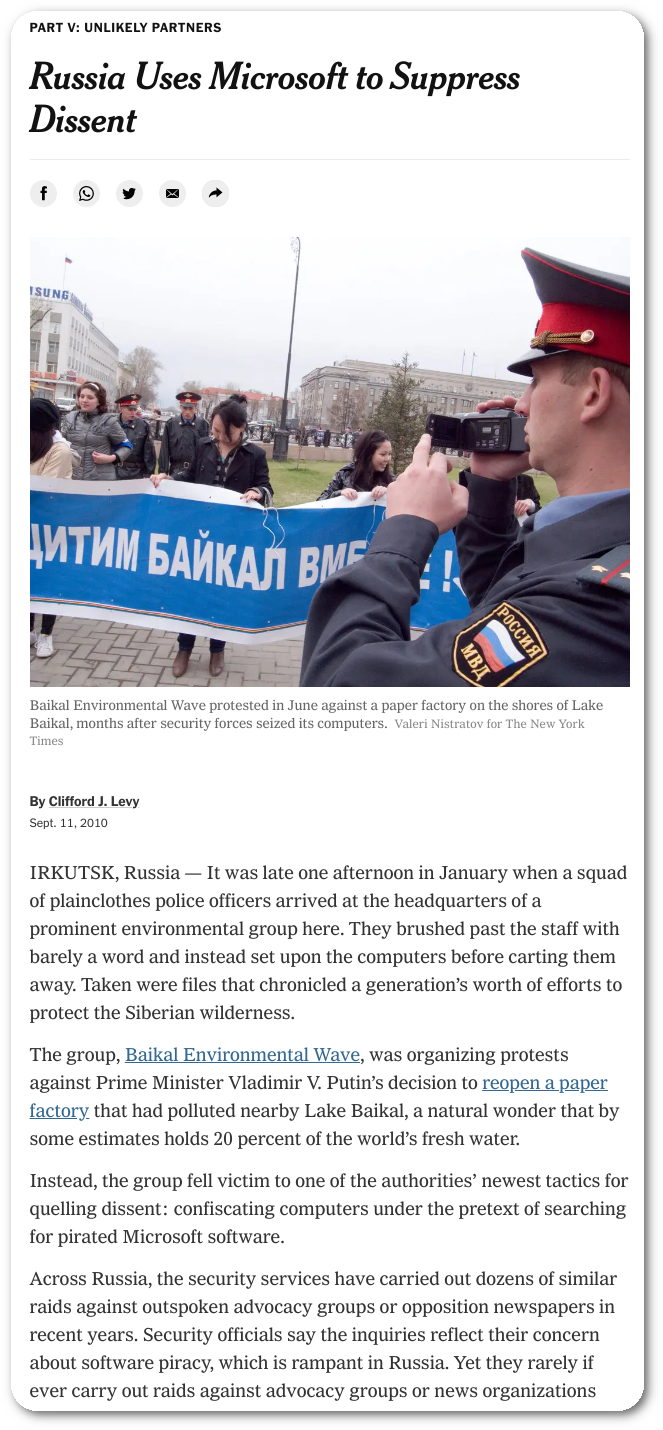 Summary: Putin's Russia is taking advantage of Microsoft's products being unsafe by design


Last week we mentioned Poland's apparent mass adoption of GNU/Linux (at the expense of Windows).
Ukraine suffers profoundly from its use of Microsoft Windows [1] and from the past weekend and today [2-4] we gather more evidence that Microsoft is trying quite badly to 'cash in' on Windows amid
its rapid decline
.
The above video discusses what it means to be a neighbour of Putin's Russia at times of invasions and violent conquests. Any adoption of Windows is a massive liability, as we noted in past articles, e.g. [
1
,
2
,
3
].
⬆