Techrights Turns 16.5 Years Old and for the First Time I Can Devote 100% of My Time to It
Dr. Roy Schestowitz

2023-05-08 07:10:08 UTC
Modified: 2023-05-08 07:10:08 UTC
I left my job in December, one month after
Techrights
had turned 16 (it was known as "BoycottNovell" at first). Yesterday the site turned 16.5 -- a fact that I only realised about an hour ago. Here's "
whois
":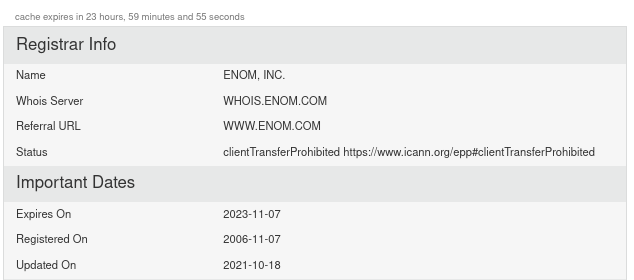 Summary: Another small (or semi) milestone for us; it's an opportunity for reflection
T
he site started when I was 24. I was a student at the time. I had begun writing my thesis months earlier and I didn't feel eager to find a job in some centralised office. In 2007 I started working from home exclusively and that hasn't changed since. The working environment evolved and improved over the years. When working in front of a computer it's important to make things pleasant and last year I moved everything to a dedicated room, formerly the dining room. Here's what it looks like this morning (minutes ago; I've since then added a plant to the beige table on the left, as there's available space there).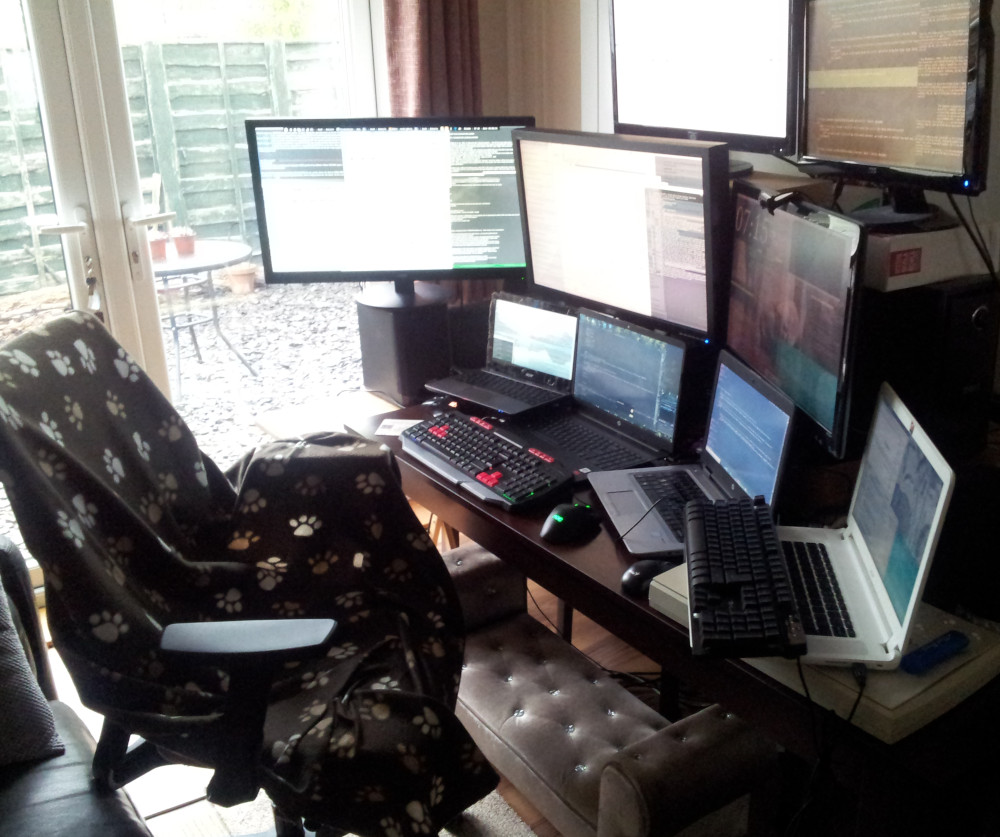 The photo shows the 9 screens, 5 webcams, 4 mice, 3 large speakers (from
1994
; they still work), 7 keyboards (two are external), and as of this morning (2 hours ago) there's a cactus-like pair of plants on the table that I took out yesterday (because it's getting warmer), the 16.5-year anniversary of Techrights.org. All these computers run GNU/Linux and they're not expensive at all (refurbished, old, low-budget). Each serves its set of purposes. The electric bill is 1.5 pounds per person per day (inclusive of everything, cooking as well) as these machines dim down while AFK and there's no GPU.
If 16.5 years from now the Web site does not exist it's likely it'll have already evolved for whatever comes after the Web, maybe something like Gemini or IPFS. We're flexible enough to handle change and budget isn't a problem because we are not a company.
Last year I started experimenting with a standing desk. With two soft carpets on the floor and ample space for weights it's possible to also exercise a bit while reading. It's like a form of therapy that is healthy not just for the body but also the mind. I'm stationed near the desk about 15 hours a day, on average.
⬆