01.01.08
Gemini version available ♊︎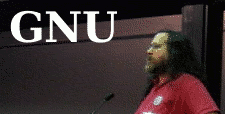 This isn't exactly news, but now that a year has ended, it's worth looking back to see many projects which have adopted the new and improved software licence. The latest report summarises and aggregates the numbers. It shows that growth remained steady throughout the year, so it wasn't only GNU projects that immediately upgraded and embraced more explicit language that guarantees 4 fundamental freedoms.
We welcome 2008 with open arms as we say goodbye to 2007. Looking back, since the release of the GPL v3, the license has grow quickly and consistently.
A list of major adopters is appended to this report. Remember what was said yesterday about the rise of patent harassment and consider this brand-new article.
Metrologic and Motorola subsidiary Symbol Technologies had been in a dispute over patents related to bar-code scanning and mobile computing since 2002. As part of the agreement the two companies will cross-license their patents for a limited term.
The patent disputes take no breaks, not even when it's a holiday. It's an issue to be addressed, not ignored. The GPLv3 is a nice start.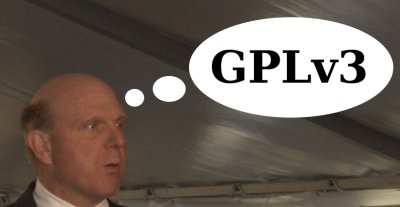 Microsoft fears adoption of the GNU GPLv3 and it coordinates a well-disguised smear campaign [1, 2, 3, 4, 5, 6, 7, 8]. █
Permalink

Send this to a friend