06.07.10
Gemini version available ♊︎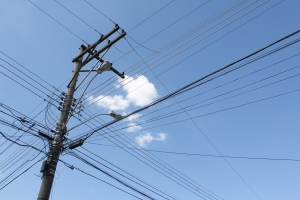 Summary: Faulty "smart meters" and Microsoft's involvement
Anonymous writes: "California and electricity users around the world woke up to faulty, "smart meters" that double their bills without warning [2]. Cherchez Microsoft.
"About 45,000 "Smart Meters" from Pacific Gas and Electric have had problems that lead to the company sending bills for "estimates" of use that are often double actual electricity use. The meters are unable to connect to networks and frequently reboot, losing all of their information.
"Not much research is required to link this large scale failure to Microsoft which seems to have injected itself into the "standards" for such machines. There are two companies that make the meters, "Landis+Gyr" and "Silver Spring Networks". Landris boasts about the use of Microsoft tech on their PR pages,
In further steps towards Smart Grid development, the company has this year also announced leadership partnerships with SAP, Cisco, and Microsoft to accelerate the delivery of standards-based solutions …
"Microsoft shows up in a more odious position for Silver Springs, help wanted ads. This one, for example, was the ad for the person who was to, "establish the overall software test strategy for Silver Spring Networks product line." The qualifications lists Microsoft C++ along with the more reasonable skills like Unix shell scripting.
"It should be noted that Microsoft has a competing product in this market called Hohm. Expect Microsoft friendly sites to spin this failure as something Microsoft can fix rather than something Microsoft may be responsible for." █
Attachments: Landis_Gyr.pdf [PDF]; silver_springs.pdf [PDF]
Permalink

Send this to a friend