07.21.10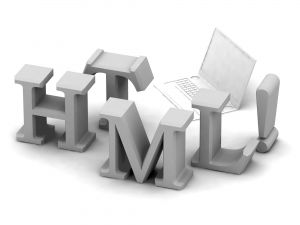 Summary: Grouping of recent news on Free software, including the hotly-debated WordPress controversy
Project London movie is the triumph of community spirit, togetherness or whatever you call it over money. A team of online volunteers using free software, created the movie, Project London, with as many as 650 VFX shots! Isn't that awesome?

While thinking of the next article for the Open Sound Series, I was listening to some music via Ampache. For those of you who are unfamiliar with Ampache, it is simply a piece of software that allows you to upload, download, and stream music (and now videos) from a collection of media residing on a server. It features the ability to have multiple catalogs, ratings of songs and videos, playlist creation (including "democratic playlists" that users vote for), tag editing, album art and streaming various formats of music. While most software designed to listen to music does many of the same things, Ampache is then able to take it a step further by adding the idea of concurrent users of a single instance of the software.

Canonical has gathered open source enthusiasts to help Ubuntu make its mark on the business landscape in the UK.

Mozilla

For the last couple of years I've been responsible for our wonderful Evangelism group at Mozilla. We've been responsible for a combination of developer relations, standards work and outbound developer-focused communications. If you've followed our work on hacks and devmo, especially around the release of 3.5 and 3.6 then you've familiar with the pretty amazing work of this team.

Licensing

If there is any failing on the part of the GPL here, it is not in the eyes of the second party – that person doesn't want to share his code anyway. If there is a failing it is that the GPL has failed to enforce the terms that the first party expected – which I think are in line with the expectations of Free Software.

Openness/Sharing

Open Data

Open Access/Content

The MIX website has been up for a few months now, and it looks like there are 2-3 new hacks being put up each day. What's more, all of the work on the site is licensed under a Creative Commons license, which is awesome (although they chose the "no derivatives" version, which is less awesome, and perhaps a bit misaligned with the vision of the project to me).

Open Hardware

There are 13 million-dollar open-source hardware companies, but there have been no standards governing what defines the still nascent field.

Programming

Today SourceForge is announcing an open beta period for a new set of tools for developers. Specifically, our engineers have begun work on new and better tools for project members who want to use our tracker, wiki, and source code management. We also have a new open source project management environment. And there's more to come.

Python developers have their choice of shells – command-line interpreters that let you write Python code and execute it immediately. Israeli developer Noam Yorav-Raphael used IDLE, the graphical shell shipped with Python, for many years, and even contributed to its code. But IDLE was originally created to run as a single process, so the client-server model was "quite hacky," he says, and it was written using the outdated TkInter GUI toolkit. Yorav-Raphael decided that writing a new shell was the way to go.

"I started to gather ideas for a new shell in the summer of 2007, started writing it in the summer of 2008 (so I had a working but not really usable shell), worked on it again in the summer of 2009 (which made it actually usable), and added some cool features in the end of 2009. I released the first public version of DreamPie in February 2010." Today he released the latest version.

Open source software development in Mexico.

Guest: Guillermo Amaral

HTML5

If you want to watch Internet-delivered video on your PC, the vast majority of Web sites have settled on a single, consistent way to do that. That's the good news. The bad news is that this single, consistent delivery system is Adobe Flash, with all its security and stability issues.

Aloha Editor is an easy to use WYSIWYG HTML editor, featuring fast editing, floating menu, and support for HTML5 ContentEditable. It provides WYSIWYG editor to any website content instantaneously, enabling content editors to see the changes the moment they type.
Permalink

Send this to a friend