07.23.10
Gemini version available ♊︎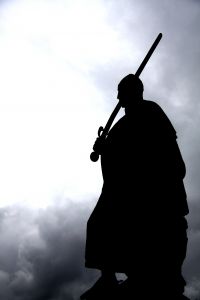 Summary: Patents are a double-edged sword that's abused both by opponents of GNU/Linux and defenders of it; the patent trolls are the only small entities to benefit from patents (law firms aside)
WHEN it comes to software patents, Microsoft is the #1 enemy of GNU/Linux. People like Florian Müller would like to divert attention away from Microsoft (Müller has written many comments there to defend himself) and in response to the likes of them, Pogson writes a detailed rebuttal (which saves others from needing to do so).
I recently received a FUD post about four companies: IBM, RedHat, Google and Oracle. The FUD being sown was that these folks while pretending to be FLOSS supporters were actually crassly fighting open interoperability. The truth is much different.
IBM, Red Hat, Google and Oracle all have a misguided policy when it comes to software patents for reasons we explained before; but it hardly makes them a threat to GNU/Linux. We expect that the inclusion of Red Hat here would raise a brow, but we covered this subject in posts such as:
Mark Webbink, who used to work for Red Hat, is still taking an OIN-like approach whereby he chooses to live alongside software patents and defend Free software. It's arguably impractical. In Red Hat's site he has just published this article about Peer To Patent, which we last criticised when Peer To Patent Australia got announced.
The willingness to collaborate brought us free and open source software. Now we continue to see that willingness to collaborate permeate our government agencies. A prime example is the Peer To Patent program developed at New York Law School by Prof. Beth Noveck. First presented as an idea on her July 2005 blog Peer to Patent: A Modest Proposal, Peer To Patent has become an early success story in actively engaging the public to improve the quality of government decision making.

[...]

In addition to the U.S. pilot projects, IP Australia has run a Peer To Patent – Australia pilot project in conjunction with Queensland University of Technology with technology assistance from New York Law School. The results of that pilot are now being compiled, but it appears the results will be quite similar to those in the U.S. Later in 2010 the Institute of Intellectual Property in Japan plans to run a Peer To Patent pilot in conjunction with the Japan Patent Office.
Webbink is one of the legal types to whom software patent problems are potential business. That's just being honest and looking at the vested interests. The SFLC may have similar interests which the FFII sometimes criticises it for.
As people may imagine, with the arrival of the Bilski decision came many self-promoting plugs that are concise summaries/analyses of the longer original text. We received such 'plugs' by E-mail and it turns out we were not alone:
as the decision came down Monday, The Prior Art's inbox was filling up with e-mails from lawyers and law firm publicists offering expert commentary on what it all meant. (By the end, the number of pitches had hit nearly 40). One e-mail, from Goodwin Procter's Stephen Schreiner, contained a statement that typified the joyous tone of the patent bar's broader reaction. Schreiner said the Court had "launched the United States Patent System into the Information Age with the Bilski v. Kappos decision today….Rejecting the chorus from some demanding the Patent System be limited to Industrial Age technology, the Court answered with a flat 'no,' finding patents are available for software, business methods, medical diagnostic techniques, and other products of the Information Age."

[...]

And what about those who sought an even more far-reaching change—the abolition of all software patents (of which it is estimated there are now more than 200,000)? The Bilski decision makes that dream look like one that may never come true. Some of the anti-software-patent activist groups are likely to refocus on educating Congress and the wider public about their cause rather than hoping for near-term court action.

"I'm not optimistic about it," says Peter Brown, director of the Free Software Foundation. "At the end of the day, if this decision allows more abstract ideas to be patented, there's going to be a hell of a lot more litigation." Such pressure could ultimately lead the business community to push for more limits on patents. "Maybe the financial services industry will say, 'Clearly, we're not getting anywhere with the courts,'" Brown adds.
Brown is from the FSF. Unlike several other groups, the FSF makes no money from legal problems. That's why we trust the FSF more than anyone else (e.g. OIN, SFLC, the academics behind Peer To Patent) when it comes to a conflict of interests-free stance on software patents.
"Sony is also a huge promoter of DRM and sponsor of the MAFIAA (RIAA|MPAA)."In other patent news, Sony is said to have just patented two-player 3-D technology, which sounds like a software patent. Slashdot has links to the filings and it has changed its headline to improve accuracy.
Sony is a big promoter of software patents, for obvious reasons. Sony is a massive company (almost twice the number of employees Microsoft has), so it can afford to waste time filing for patents. Sony is also a huge promoter of DRM and sponsor of the MAFIAA (RIAA|MPAA).
According to a new academic study, patents in general are bad for startups.
It seems that every week we hear about another patent lawsuit between tech companies claiming the exclusive rights to various technologies and methods. With large corporations like Apple, Google and Microsoft frequently defending patents in court, smaller companies may get the idea that patents are the best way to protect intellectual property. A recent survey from the University of California, Berkeley found that, in fact, the opposite trend is appearing among these types of companies. The largest reason? Cost.
We wrote about this yesterday and received the following good feedback from Jose_X, who argued: "The example above showing the small businesses being put out of business from patent threats shows why patent broad government subsidy hand-cuffing monopolies should never be applied to the medium and small groups (or at least not too harshly). Let the giants fight, but if some technology is within the development capabilities of small firms, then a monopoly or even just the threat of it by litigious entities is too stifling to many.
"We should not be creating tools (and artificial scarcity) by helping wealthy groups tax small groups or even put them out of business with these tools.
"We should not be creating tools (and artificial scarcity) by helping wealthy groups tax small groups or even put them out of business with these tools."
–Jose_X"One possibility for patent reform is to limit how any patent can be used on entities which have revenues/profits below a certain amount and are not mostly owned or controlled by another entity that itself might fail to qualify.
"An additional possibility is to outright prevent "information" or abstract patents. The SCOTUS has ruled this way over the years, but that hasn't kept litigation down in the US. Congress should pass a clear law to remove "information" patents. The broad coverage possible from a patent (or from a broad copyright "derivative works" definition) is too far reaching and hence stifling unless it only affects a small number of groups that already have significant levers at their disposal."
The only 'startups' that can benefit from patents are patent trolls, but they offer no value whatsoever to the industry. To expand on the new example which we gave yesterday, here is more press coverage:
There is even a press release about it.
Other patent trolls like Spangenberg [1, 2, 3] are fortunate enough to receive press coverage. From the opening:
Erich Spangenberg makes a fortune suing major corporations for infringing on patents he owns. Is he exploiting a legal loophole or is he a modern-day Robin Hood? A look at one very unusual and vilified profession.
Calling it a "profession" is like characterising Bernard Madoff as a "professional". █
Permalink

Send this to a friend