08.02.10
Gemini version available ♊︎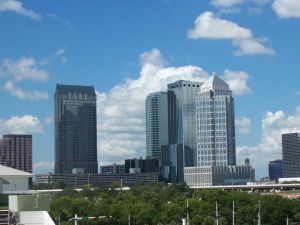 Summary: Microsoft continues to abuse public institutions to fulfill its desire for control and data hoard
FOR REASONS we stated last night, when public funds are thrown away it's different from when a business does it. This is why such news about Microsoft getting its tentacles wrapped around a government disturbed us somewhat:
The Central Informatics Organisation (CIO) has signed a convention with Almoayyed Computers to provide the government with Microsoft services.
In the United States too the government helps make Microsoft's monopoly even stronger. We refer to Microsoft's method of using local government deals to indoctrinate the population — a programme we once dubbed "American EDGI". We compare this to international EDGI and we see it expanding in Florida right now, even around Tallahassee where dumping for indoctrination purposes is seen as acceptable by the press and they are calling proprietary "free".
The Albert Lea WorkForce Center has announced it is partnering with Microsoft's Elevate America program to donate vouchers for free Microsoft E-learning…
This is an abuse of words like "free" and "donate". It's all just euphemisms when it comes to Microsoft. It includes insincere deception like "Microsoft helps build workforce technology job skills" (a headline where they want to make "job skills" just analogous to familiarity with Microsoft products and exams too). Here is the original press release and another article about Florida. Microsoft partners and politicians are harming the population which elected them (for self gain), trying to help Microsoft exploit the most vulnerable people for profit and then share this profit. It's not a victimless offence. The impact may be long term.
"Steve Ballmer said cloud 37 times in 20 minutes in his Keynote"
–c1pherSpeaking of Microsoft partners, last month Microsoft had a partners conference which produced a of press, especially because Microsoft was pushing partners (more so than ever last month) to embrace Microsoft's Fog Computing and to spread it further to other people. "Steve Ballmer said cloud 37 times in 20 minutes in his Keynote," wrote c1pher in Twitter. That's one giant framework for lock-in, which helps Microsoft widen the grip on some other companies and their data.
Citrix keeps getting closer to Microsoft. It was already made "partner of the year" two years ago. This year Microsoft is making some new "partner of the year" appointments and these were announced last month in press releases. There was also a press release about Service Providers (SPs) and Microsoft working together to boost Microsoft's Fog Computing, which both Microsoft and Google try to impose on their government. They are both Fog Computing pushers in government [1, 2, 3] and it's not a good thing at all. To quote some news from that time:
There is also this Fog Computing MoU and a Fog Computing deal with New York City schools (the same old Live@edu scam).
SPs are trying to at least combat the Fog Computing hype, based on this new report:
Even as telecom service providers roll out cloud-based services with increasing sophistication, they are aware that all the current hype around anything with the word "cloud" attached is a mixed blessing that could serve to confuse and delay sales of strategically crucial services.

Because cloud-based offerings represent the next generation of data services, and the best chance yet for moving up the value chain and generating new revenue, service providers say they are working hard to help enterprise customers understand exactly what is meant by a cloud-based offering — even if it means avoiding the word "cloud" altogether.

"I hate using the word 'cloud' — the term is ill-defined or over-defined or over-hyped to the point where people don't know what it is," says Kerry Bailey, CMO and head of strategy for Verizon Business , which has announced a series of cloud-based services. "To a lot of people, 'cloud' means Amazon-type services. But for us, it is really a new IT delivery model and we believe it will have a profound impact on the industry." (See Verizon Launches Health Information Exchange, Cloud Formation at Verizon Business, and Verizon Touts Cloud IP Services.)
Microsoft understands that by moving to Fog Computing it can not only sell access/permission to proprietary software; it can also harvest people's data. Fog Computing is in many ways worse than just proprietary software. █
Permalink

Send this to a friend