09.04.10
Gemini version available ♊︎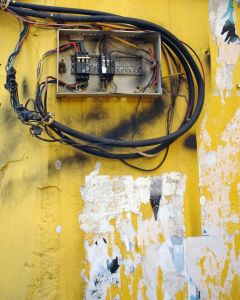 Summary: Banshee, which Microsoft may be entitled to demand money for after an explicit warning, is being promoted by new employees of Novell, whereas other projects no longer receive much support
JUST OVER a week ago Brian Proffitt alluded to budget allocations at Novell, noting that Novell no longer supports the OpenOffice.org conference (which Microsoft attempted to crash, as usual). Proffitt has just spoken to Novell's Michael Meeks, who was looking for a chance to grab hold of OpenOffice.org on numerous occasions for years. From the article:
Michael Meeks, a Distinguished Engineer at Novell, and active OpenOffice.org developer, is not happy with the lack of information from Oracle on OpenOffice.org, referring to the keynote by VP of Oracle Office Michael Bemmer as "vague."

Meeks acknowledges that Bemmer indicated that Oracle will remain deeply committed to OpenOffice.org in the keynote, but beyond those broad promises, there was little in the way of detail.

[...]

Of course, it's one thing to complain about community involvement, then another thing to actually do it. To his credit, Meeks referred to my recent post about Novell's lack of fiscal support for the aforementioned OpenOffice.org conference before the words came out of my mouth. He indicated that for Novell it was partly an overall budget decision, and partly a reflection of the value of the conference itself. With fewer people attending the OpenOffice.org conference every year, Meeks argued, Novell is hard-pressed to sponsor the event.
Maybe it's just not much of a priority at Novell anymore. The company has Microsoft projects to take care of, e.g. Mono and Moonlight.
Novell's Banshee, which is built using parts of Mono that Microsoft excludes from 'safe' use, is currently being promoted by Novell's recent hire Paul Cutler and OpenSUSE's new community manager, Jos Poortvliet. He is typically a KDE person (of some prominence), but now he is advertising Novell's Banshee. Why not Amarok?
Cutler writes:
Trying to do my part, I've been working on all new documentation for Banshee written as topic based help using Mallard. The first release of user help was last month in Banshee 1.7.4 and with 1.7.5 I'd call it functionally complete.
So it's "functionally complete," eh? How long before Novell is successfully pushing it into Ubuntu? Banshee has just made it into Ubuntu Netbook Edition by default [1, 2] and it's also in OpenSUSE 11.3. Is Canonical aware of the consequences of including this Trojan horse from Novell? As Ubuntu often gets preinstalled on sub-notebooks, it would be simper for Microsoft to demand a share of the revenue, based on the fact that Banshee falls outside the Community Promise. █
Permalink

Send this to a friend