10.10.10
Gemini version available ♊︎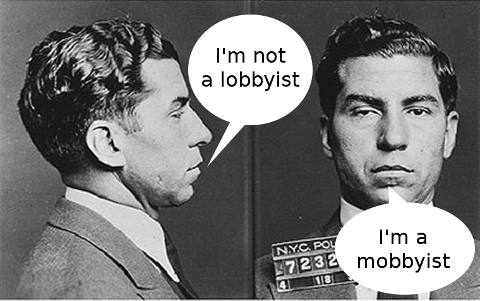 Summary: The mobile arena is being distorted by Microsoft and some allies who use software patent to increase the cost of phones (including Linux phones); they are using patents on software also to scare manufacturers, giving them the impression that Linux is not free
BACK we go to talking about the mobbyists, who sometimes express love for Mono and almost always seem to promote software patents, even though they may hide their motives*. For those who are still in doubt, Microsoft suffers very badly (debt is growing) and in order to survive for a while longer it is attacking its main competitor, Linux, using software patents. Many companies that use Linux sign a patent deal with Microsoft but only a small fraction of those companies would name Linux as part of the deals. On two occasions so far Microsoft announced a patent lawsuit and injunction against companies for their use of Linux. There is more to it if one considers companies whose attacks on Linux Microsoft is funding indirectly.
As Groklaw keeps filling some gaps in the SCO case filings, a look back from Updegrove's point of view treats SCO as the copyright challenge that never materialised because no infringement could be proven and besides, Novell is said to own UNIX.
Perversely, SCO's suicidal mission against Linux therefore ultimately served to strengthen the role of the Linux operating system kernel it tried to encumber rather than the opposite. Today, the reality of FOSS/OSS is far stronger than it likely would have been had not SCO destroyed itself in its vain quest.

While it would go too far to thank SCO for what it has done for FOSS/OSS, the saga that hopefully ended yesterday does serve to prove the wisdom once again of that old adage, "Something good comes of all."
SCO has been successful in the sense that it bought Microsoft a lot more time, only to eventually show that the claims were all in vain. Microsoft has since then moved to a new target and it is amassing software patents right now. According to Geek.com, "Microsoft [is] granted patent covering to-do lists" (yes, it is shameful for the USPTO too).
The to-do list. It's a common enough task that no one would ever attempt to patent it as a general process of making a list. But Microsoft has decided that a to-do list specific to programming is worthy of protection and filed a patent covering it.
Sometimes Microsoft relies on companies which it funds or companies which comprise Microsoft staff to shove software patents down Linux' throat. Likewise is one examples that we gave and now it goes after Sun/Oracle customers (who will be better off using something similar without all the Microsoft patent tax).
"Either way, ACCESS is now paid by Microsoft, which is interesting because it employed a mobbyist who was disrupting GNOME, GNU, and at times defending/promoting software patents (his employer's agenda)."Yesterday and the day before that we continued to show that Microsoft pays Acacia and ACCESS. Due to an article which claims ACCESS to be an Acacia subsidiary (to quote, 'It said the software giant paid licence fees for "a portfolio of patents related to smartphones owned by [Acacia subsidiary] ACCESS Co, Ltd".'), we had to look deeper into it all. We could not verify this, so maybe it's a mistake by the author and we have informed her. Either way, ACCESS is now paid by Microsoft, which is interesting because it employed a mobbyist who was disrupting GNOME, GNU, and at times defending/promoting software patents (his employer's agenda). According to this press release, there was Microsoft money on his table (at least indirectly because it's an employer, who in turn passes a paycheque), which is interesting. "M$ Funds a Patent-Troll" says this headline from Pogson, who claims: "This time the patent-troll will be going after Androidy smartphone makers so "the enemy of my enemies is my friend"." From The Register:
So perhaps, somewhat uncharacteristically, Microsoft was simply heading off any such headache by signing a licence deal with Acacia.

Interestingly Acacia, as previously noted by Groklaw, does have a history of hiring Microsoft veterans to work at its offices. It appointed ex-Microsoft Intellectual Property general manager Brad Brunell in 2007.

In July of that year the firm also took on Jonathan Taub, who Acacia promoted to the job of senior vice president just this month.

As Acacia points out in his corporate bio: "Prior to joining Acacia, he was Director of Strategic Alliances for Microsoft's Mobile and Embedded Devices division and Business Development Manager for Microsoft's Security Business Unit."

So it's hardly surprising to see the two companies play nice over licensing. It also means Microsoft, for once, won't be under the patent sueball spotlight.
One piece of news that we mentioned some days ago is Ballmer's push for a patent law "reform", which he spoke about in LSE (England). Here is some dedicated coverage of the issue he raised in Europe:
Microsoft chief executive: patent laws need reforming

[...]

"Is the patent system perfect, or the world in which we live? Answer is of course not, the patent law was crafted in a day and age that preceded modern IT systems," Ballmer said, pointing out that two of the biggest industries which use patent law – the pharmaceutical and software industries – did not exist when original patent law was written in the late 19th century.

"We think that the law ought to be reformed to reflect modern times. But if you ask me in general 'are we better off with today's patent system, or no system?' We're better off with today's patent system," Ballmer said.
Ballmer is using BSA propaganda to justify his agenda (BSA is funded by Microsoft and it also lobbies for RAND/software patents in Europe). Words like "piracy" are being used.
It's clear that Microsoft cannot compete anymore, at least not in the mobile arena. Verizon rejects Microsoft's products after being bruised as a disgruntled partner ("KIN"):
Asked by Cnet, here, whether Verizon will offer devices on its 4G LTE network, coming later this year, McAdam said: "I can't really say which phones we'll offer yet. We like our relationship with Microsoft. But clearly in the US there are three major mobile operating systems: RIM, Google, and Apple."
Microsoft must already know deep inside that it cannot beat UNIX/Linux in mobile devices, so it goes raiding those who are fragile. "Why Is Microsoft Going After Motorola And Android?" That's the question OStatic answers and analyses as follows:
Indeed, it is interesting that Microsoft went after Motorola and not Google. (Motorola's Droid phones have a custom MotoBlur interface that sits on top of Android.) All in all, this move from Microsoft seems to be a Hail Mary from a company that has been marginalized in the smartphone business and is now going after very fundamental types of feature sets found in other manufacturers' smartphones.
An important point which seems to be missing from the above analysis is that Motorola has had more financial issues, just like TomTom. Google would fight back and not run away to Windows, as pointed out in IRC by some regulars. So Microsoft goes after weak companies. What Microsoft has essentially been doing is act like a patent troll which assumes the attacked entity will settle without challenge and in other cases Microsoft funds or passes patents to patent trolls [1, 2, 3, 4, 5, 6], whose goal may be to elevate the cost of Linux-based operating systems. Dana Blankenhorn has an interesting take on it, too.
The FSF says that Vista Phone 7 [sic] is "the best choice for Patent Trolls" and we translated its article to Spanish because tomorrow is Microsoft's big day.
On Monday October 11, 2010 Microsoft will release Windows Phone 7 software, backed by the largest phone marketing campaign in history: reports estimate costs at between 400 and 500 million dollars.

Why does Microsoft need to spend so much money promoting their latest proprietary software? Clearly they face strong competition, but marketing, especially for high end mobile phones, is about creating an image in the consumer's mind; an image that they want to identify with.

And that's the problem that Microsoft has. Who wants to be identified with Microsoft? Who wants to be identified with a corporation run by Steve Ballmer?

Windows 7 Phone Series: Another proprietary device designed to trash your rights.

Microsoft has a long history of unethical behavior in the software industry, abusing competitors and its customers alike. Steve Ballmer has long been recognized as the leading force behind this behavior at Microsoft. Yet amazingly he was promoted to lead the corporation when Bill Gates stepped down.
Worry not for a moment about Vista Phone 7. Even analysts who are paid by Microsoft admit this will fail and all that Microsoft can do right now is elevate the cost of its rivals and ensure that their profits become Microsoft' own profits. It's not an honourable way to compete. It is more like racketeering [1, 2, 3, 4, 5, 6, 7]. █
"The first wave will attack the perception that Linux is free."
____
* In some cases they pretend to represent the very opposite side while they derail public policies, as in ACT's case. Jeremy Allison has just described the latest exposé as "Great analysis of (wikileaked) plan to curb the free software in the EU. [...] Jonathan Zuck really is the mouth of Sauron."
Permalink

Send this to a friend