11.10.10
Gemini version available ♊︎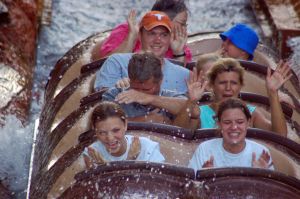 Summary: Microsoft's actions suggest that it is losing a lot of money on KINect, so there is no guarantee that the project will exist for a long time to come
ICROSOFT advertises KINect like advertising budget restraints have been abolished. According to a source we cited recently, close to half a billion dollars are spent just marketing this thing, which is not even in the hands of many people yet (will it ever?). We talk about it a lot in our show, TechBytes, especially because Tim — an Xbox 360 owner — keeps track of the product and ridicules the KINect in his blog this week:
I think you will be the guinea pigs and we will be reading about issues you have with the device in the coming months.
When/if one cancels out all the marketing noise, it becomes evidence that KINect has many problems which we covered in posts such as:
"Hacker unshackles Kinect from Xbox," The Register is reporting:
An amateur hacker claims to have freed Microsoft's Kinect from the Xbox, a feat that allows him to control the the just-released motion-tracking game device from his Windows PC.

The claim was documented in two videos released over the weekend by a member of the Natural User Interface Group. In one, Kinect's motorized-tilt is shown being controlled with the moveup and movedown buttons of his Windows 7 PC. Normally, the movements can only be tracked when Kinect is connected to an Xbox 360 game console.

A second video shows the Kinect outputting color and depth data to the hacker's PC.

By themselves, the videos don't prove that the Kinect has been completely rooted, but they suggest that the NUI Group member AlexP is well on his way. The videos surfaced a few days after Adafruit Industries, a seller of DIY electronics kits, offered a $2,000 bounty to the first person who published open-source drivers for the Kinect.
There is a debate over whether Microsoft makes money from KINect or just gives it away with subsidy, thus incurring a financial loss. Either way, only time will tell if KINect too will end up in the pile of dead products from Microsoft. In the past 3 years Microsoft has killed nearly 60 products (those which we documented anyway) and even Apple is starting to kill some of its products. Here is what Pogson said about Apple exiting the servers market:
The first Apple server I saw was a box on the doorstep of the school left during Christmas Break. I was not in charge of receiving parcels so I put it inside and left it there. I went in and found we had not Internet access. The fools at Head Office sent us an e-mail, during Christmas Break. I struggled to find what was wrong locally. Everything seemed fine. Finally, I phoned Head Office and was informed that the box contained our new router which Head Office was allowing to connect to the WAN and no others… Sigh. I reminded them about Christmas Break… "Oh!" the voice said… Anyway, I plugged in that server and had DHCP and a route once again. That was the year I first installed GNU/Linux on top of that other OS. I have had a stomache-churning response to seeing Apple servers ever since. Fortunately there are not many out there. Now there will be fewer over time. Too bad I will retire soon. The world is becoming a better place.
Marketing is not enough for success. It can help create initial hype (like KINect's and Silverlight's, or most famously Vista with the "show us your wow" campaign), but if the products fail in practice (Xbox 360 RRoD for example) then it's all doomed to fail sooner or later. Marketing is deception and it's a short-term investment because people cannot be deceived indefinitely. █
Permalink

Send this to a friend