12.20.10
Gemini version available ♊︎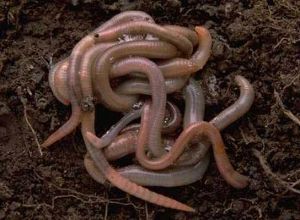 Summary: New Microsoft study indicates that Windows — not applications for Windows — contains what's needed for malware to run
Fake disk defraggers are one new form of threat to Windows users, who are of course forced to use a deficient file system such a long time after its inception. But the more noteworthy news is this piece from Glyn Moody where Microsoft gets 'owned' using its own 'studies':
This makes it clear that we are talking about code that is downloaded and then executed. According to the report, all the tests were carried out on a Windows 7 system. So in other words, we are talking about Windows malware. The undoubtedly thorough tests in the present report simply underline the huge scale of the Windows malware problem, and hints at the considerable costs it imposes on users, businesses and the economy as a result. What emerges from this test, then, is that Internet Explorer is better at solving problems of Microsoft's own making than third parties without direct access to the Windows code and its flaws.

Frankly, I would expect no less: it is Microsoft's responsibility to sort out these weaknesses in its own software, and if it produced a browser that exacerbated the problem it would be doubly culpable. But for a really fair test, what we would need to see would be Firefox running on a GNU/Linux system, Safari running on a Mac box and Chrome on ChromeOS, and then to compare those systems with Microsoft's own combo of Internet Explorer and Windows. I'm pretty sure that Internet Explorer would not emerge as such a star in these circumstances.

But failing that kind of comparison, what the report's test shows is quite simple: that irrespective of which browser you use, you really shouldn't be running Windows at all if you want to minimise your exposure to malware.
Why use Vista 7 then? No point to it if one wishes to use applications like Firefox. GNU/Linux on the desktop is really painless these days. For reasons of security (Windows slowed down due to malware) I've moved people to GNU/Linux and they never complain. Microsoft understands that and it's probably why even operating systems like Chrome OS are a real threat to Windows. For the sake of security it also makes some design improvements or compromises (a double-edge sword). We'll soon post a lot of news about Windows security. █
Permalink

Send this to a friend