01.03.11
Gemini version available ♊︎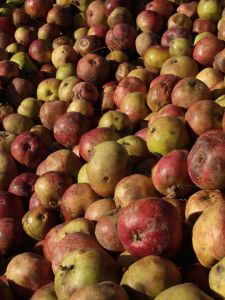 Summary: Stories from the past weekend, particularly those which Apple does not want people to know about
A few days ago there was a splash in the press which wrote off RIM's forthcoming tablet claiming that it would eat up a lot of battery.

The reports were based on comments from Kaufman Bros analyst Shaw Wu who quoted unnamed sources saying the PlayBook's battery lasts "a few hours" compared with six hours for Samsung's Galaxy Tab and 10 hours for Apple's iPad.

Wu is quite close to Apple's supply chain and has been very good on his predictions about things Applish. Although he refused to say where he got his evidence from, assuming that he was not talking out of his bottom, he can only have talked to someone who actually has tested one of the prototypes.

But his comments about Jobs' rival company's product were seized by the tame Apple press® as proof that the Blackberry PlayBook tablet was doomed.

Don't forget. Apple is a corporation. Corporations aren't loyal. Corporations aren't moral. Think of a sociopath on steroids. That's Apple.

According to multiple users expressing their frustration through Twitter, come New Years 2011 (where ever you are) your iPhone alarm clock won't function correctly. You may recall a similar bug in iOS when daylight savings time switched on but this is exactly the opposite. This New Year's 2011 iPhone alarm clock bug shows its face to users without recurring alarms.

This means that anybody who sets an alarm just for tomorrow won't be woken up by the iPhone's built-in alarm clock application. To avoid this issue you need to set a recurring alarm by tapping repeat to select the days you want the alarm to go off on. Apple is yet to say anything and it is still unknown whether this is iOS 4.2.1 only or if it affects past system versions too. Be sure to tell everyone you know with iPhones! (via Engadget)

Happy New Year! Here's hoping you'll wake up in time to enjoy the first morning of 2011, as multiple users are reporting that alarms set within the iPhone's default clock application aren't going off as expected come January 1, 2011.

However, the apparent alarm bug only affects those who go about setting their alarms in a very specific fashion on their phones. For starters, though, the bug in question only affects those running iOS 4—specifically, versions 4.2.1, 4.1, and 4.0.2 of the OS so far. And the bug doesn't affect alarms that have been previously set up to run as recurring elements on the phone. You'll have to set a single alarm specifically for tomorrow or January 2 in order for your iPhone to completely ignore it.
Permalink

Send this to a friend