11.02.11
Gemini version available ♊︎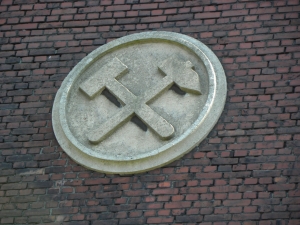 Summary: A couple of new posts/articles about Microsoft Windows and what they teach us about this platform's viability
THE PLATFORM which made "computer viruses" analogous and often synonymous with Windows viruses just keeps delivering and disappointing every time. According to this, the Windows kernel has unpatched flaws with exploits out there. To quote:
The Duqu malware used to steal sensitive data from manufacturers of industrial systems exploits at least one previously unknown vulnerability in the kernel of Microsoft Windows, Hungarian researchers said.
It is without great shock that we also learn why Windows can never be used reliably on a server, which — if compromised — makes is hard to diagnose the cause. To quote a new post:
Imagine if there were 50 PCs, 100, or more. I would be scared to look and see what other errors are occurring on other Windows 7 PCs in the company. Administrators have better things to do, than comb through useless log files. Way to go Microsoft, a quality operating system here with Windows 7. It's no wonder Windows isn't used for mission critical appliances, and GNU/Linux is instead. I'm not saying that GNU/Linux logs are the best, but they are pretty good and usually have information that I can use, to help pinpoint the error a little bit. GNU/Linux does not, and I repeat, does not have this amount of useless garbage in its logs like Windows does.
How long before Microsoft Jack appears at the scene to produce some promotional Microsoft comments in ZDNet UK? Usually it does not take long for Microsoft zealots like Jack to do this in that site.
A reader sent us some more links, one about the decline of Microsoft's Web browser and another titled "Microsoft unlikely to patch Duqu kernel bug next week" (evidently).
"Time [for the] world to choose Linux," concluded our reader. █
Permalink

Send this to a friend