11.21.12
Gemini version available ♊︎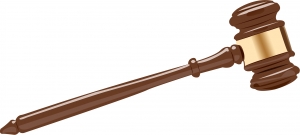 Summary: Action is finally being taken against patent abuse, even though it does not go far enough
TECHRIGHTS has gathered a lot of information on Intellectual Ventures and so did a paper from early in the year, which states accurately: [via Stefano Zacchiroli, the Debian Project Leader]
The new mass aggregator, however, is an entirely different beast. To begin with, funding sources for mass aggregators include some very successful and respectable organizations, including manufacturing companies such as Apple, eBay, Google, Intel, Microsoft, Nokia, and Sony, as well as academic institutions such as the University of Pennsylvania and Notre Dame, and other entities such as the World Bank and the William and Flora Hewlett Foundation. Nations such as China, France, South Korea, and Taiwan even have their own mass aggregators to varying degrees.

Moreover, the acquisition appetites and patent supply sources are quite interesting. Mass aggregators may have portfolios that range across vastly different areas of innovation from computers to telecommunications to biomedicine to nanotechnology. In some of the acquisition activity, mass aggregators purchase large chunks, and even the majority, of an operating company's patents and patent applications. They typically pay cash up front, as well as a share of any future profits generated from asserting the patents against anyone other than the selling manufacturer. Mass aggregators have engaged in other unusual acquisition approaches as well, including purportedly purchasing the rights to all future inventions by researchers at universities in developing countries. Other acquisition approaches purportedly include targeted purchases of patents that are of particular interest to the mass aggregators' investors.

The types of returns promised to investors and the types of benefits offered to participants are also quite different from garden-variety non-practicing entities, as are some of the tactics used in organizing the entities and in asserting the patents. Finally, the scale itself is simply mind-boggling. Mass aggregators operate on a scale and at a level of sophistication and complexity that would have been unimaginable a decade ago. They have taken the prototype strategies pioneered by a prior generation of non-practicing entities and changed them into some of the cleverest strategies yet seen in the intellectual property rights field.

The goal of this article is to shed some light on mass aggregators. We hope to provide some understanding of the nature of the change, to analyze its economics and implications, and to offer some normative considerations. In the descriptive section, we focus on the oldest and largest of the mass aggregators, Intellectual Ventures, which has gone to great lengths to maintain secrecy. Working from public sources and investing thousands of hours of research, we offer a detailed picture of the entity, tracing through approximately 1300 shell companies and thousands of patents. The section also describes in brief form several other mass aggregators, including ones that are public companies.
These are cartels and they should be made illegal. They inflate prices and deflate innovation. We dealt with the subject before.
There is an article in the BBC titled "Phone patents: An absurd battle". iophk says it proposes patent trolls as a solution and adds: "I am surprised that Intellectual Ventures was not promoted. That's one of the biggest if not the biggest" (it is).
I cannot read this article in the UK. Neither can Glyn Moody, who wrote: "wow, this is fun: the #BBC won't let me access the bbc.com site 'cos I'm in UK – http://bit.ly/Q5SK2Q ironic much?"
Good ol' BBC is still serving plutocrats, not taxpayers who fund it obligatorily.
Here is what Groklaw quotes from this article: "One reason boils down to the nature of mobile devices like smartphones and tablets, according to Daniel O'Connor, a self-styled anti-trust and internet policy wonk as well as senior director of public policy at the Computer and Communications Industry Association. He says that software is a particularly active area for patents, especially anything to do with telecommunications, semiconductors and 4G data networks. Software patents are also particularly broad and vague, and that makes infringement difficult to avoid. "That creates the conditions for a kind of patent perfect storm," O'Connor says….
"[M]ost of these patents don't just make a single claim to a particular intellectual property right – on average each patent makes more like 20 such claims. That means that this collection of 250,000 patents actually describes about five million restrictions on what mobile device makers can do while they design a new model. Realistically an individual may be able to keep five, 10 or maybe 20 restrictions in mind when designing a new feature for a mobile device, but probably not 50 or 500. And five million? Not a chance."
The solution should be to rethink patents, not create cartels with them. Innovative Automation (IA), a company named in a comical way like IV, shows that even cartel members are not safe. Apple got sued while still assembling a new part of the patent cartel:
Back on September tenth we posted a report revealing the fact that Apple had acquired 434 LTE centric patents. One of the original sources of our report stated that Rockstar Bidco, a company that Apple holds the majority stake in, acquired 116 LTE patents from Nortel, giving them a total of 434 LTE patents. It's now been revealed that Apple had been acquiring even more patents over the summer and the list is extensive.

In a report filed yesterday, Business Insider listed a link to the US Patent Office which linked to a series of patent assignments between Nortel, Rockstar Bidco and Apple. The list totaled up to 1375 patents originating from Nortel, with the vast majority of them being assigned to Apple. Some of the listed patents have yet to be assigned to Apple as shown here and here.
Google's talking points from the patents team focus on trolls rather than the cartel as their problem. They are focusing on trolls instead of the system as a whole because the want Google to become part of the cartel, hence part of the problem. That's how patent lawyers think. Regulators are said to be taking a look at this problem:
U.S. antitrust authorities are examining whether specialized patent-holding firms—or "trolls" to their detractors—are disrupting competition in high-tech markets, opening a new front in a long-standing Silicon Valley battle.

"There's a possibility of competitive harm here," said Joseph Wayland, who served as the Justice Department's acting antitrust chief until last week, when he stepped down to return to private practice. Mr. Wayland said officials are devoting "huge energy, particularly at a senior level" to this and other antitrust issues surrounding patents.
Other reports like this one from Reuters say that the US-leaning ITC is also taking a look:
The US International Trade Commission will review a judge's decision which found that Apple did not violate patents owned by Samsung in making the iPod touch, iPhone and iPad.

An administrative law judge at the ITC had said in a preliminary ruling in September that Apple was innocent of violating the patents. The ITC, which could have opted to simply uphold the judge's decision, said that it would take up the matter. A final decision is expected in January.
The FTC focuses on patent trolls and not cartels:
US antitrust enforcers are getting mighty interested in patent trolls. The Federal Trade Commission has even taken to calling these lawsuit-happy companies "patent assertion entities," or PAEs.

"There's a possibility of competitive harm here," said Joseph Wayland, who was the head of antitrust enforcement at the Justice Department until last week. Wayland just left the government for private practice, and he told the Wall Street Journal there is "huge energy, particularly at a senior level" being spent on scrutinizing the intersection of patents and antitrust.

The FTC and the Department of Justice announced today they will host a public forum on December 10 to study the issue more closely. The speakers include IP lawyers, law professors specializing in these so-called PAEs, and even officers of high-profile patent trolls like Intellectual Ventures and Round Rock Research LLC. Executives from companies that have been critical of patent-holding companies, such as Cisco and Rackspace, will also be featured.
Here is more:
The US Department of Justice (DoJ) and US Federal Trade Commission (FTC) are opening informal hearings next month which will look into the question of whether specialised patent-holding firms, also known as "patent trolls" to many, are disrupting competition in technology markets. Concerns that non-practising entities (NPEs) – companies that hold patents but do not make use of them – cause problems in the market have existed for some time. The traditional "troll", a small company holding a handful of patents, has in recent years been joined by the huge patent-holding corporations who buy up hundreds of patents. The aim of the NPEs is to get licence revenue from companies who they claim are infringing the patents they hold.
They ought to look at the cartels, not just trolls. We'll make this point again at the end of the night (addressing the USPTO as a whole, not just the ITC). The patent system is as inherently corrupt as the political system, which corporations control at people's expense and to people's detriment. █
Permalink

Send this to a friend