03.31.13
Gemini version available ♊︎
Two companies, two entirely different stories and strategies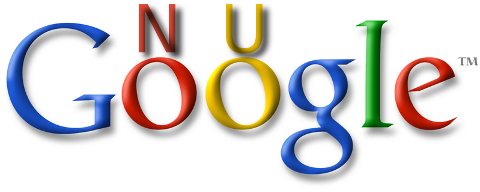 Summary: PR moves from a patent aggressor and a notable patent victim which might be preparing for reactive lawsuits
A huge number of sites covered the news from Google, with the notion of 'free' software patents. How silly is that? Well, as put better by another site, "Google's Open Patent Non-Assertion Pledge: Don't start nothin', there won't be nothin'."
Microsoft, conversely, as a form of threat and PR did this:
Microsoft today launched a searchable list of its complete patent portfolio as part of its defense of the patent system, particularly software patents.
Now that mobile patents are extensively used in litigation and a quarter of issued patents are on mobile (Microsoft still aggressively patents mobile ideas), we expect this list to be used for extortion more than anything. It's like an arsenal of nuclear weapons to be used to strike patent deals.
The newspeak of extortion as "transparency" is laughable. Watch the longtime Microsoft booster helping the PR by using this "transparency" buzzword in his headline:
Microsoft this morning published a searchable online list of its patent holdings — more than 40,000 patents held by the company and its subsidiaries in the U.S. and internationally — as part of its push for more transparency in the patent system.
What a load of nonsense. It is just hogwash.
Is Microsoft trying to steal Google's thunder after Google followed the footsteps of Twitter, as we had urged it to do last year? The headline above is not an accurate headline, it is marketing. Here is another poor headline about the real news:
Google announced a "patent pledge" in which it will donate 10 patents related to MapReduce to protect the emerging cloud and big data industry from lawsuits.
The Open Patent Non-Assertion (OPN) Pledge is better than no pledge but not better than no patents. Here is more about it:
Google just announced the Open Patent Non-Assertion (OPN) Pledge, a new initiative whereby the company has promised not to sue developers, distributors, and users of open source software utilizing Mountain View's patents "unless first attacked." In introducing the good faith effort, Google is reiterating its passion and support for all things open. "Open-source software has been at the root of many innovations in cloud computing, the mobile web, and the Internet generally," writes Duane Valz, Google's senior patent counsel. "We remain committed to an open Internet — one that protects real innovation and continues to deliver great products and services."

The company isn't throwing its entire patent portfolio up for grabs, however. Quite the opposite: it's starting small, contributing a mere ten patents to the pledge. Google claims these patents are already in wide use and that it will eventually expand the set of Google-owned patents that fall under the pledge.
The original announcement generated press not only in FOSS sites but also large news sites [1, 2, 3, 5, 6, 7, 8, 9, 10, 11, 12, 13, 14, 15, 16, 17, 18, 19, 20, 21, 22, 23]. The smart folks at TechDirt correctly point out that this might be a prelude to patent lawsuits from Google (preparation and damage control in expectation of negative press), as outlined here. One of our readers asked, "OIN all over again?"
Here is one of the most cited articles about it. it's from Wired:
Behind the scenes, just about all of the web's biggest names are mimicking Google. That includes Facebook, Yahoo, eBay, Twitter and so many more.

All of these web giants rely on Hadoop, an open source software platform for crunching data across hundreds or even thousands of computer servers, and Hadoop is based on technology originally developed at Google. A little less than a decade ago, Google published two research papers describing some of the software that juggles data inside its data centers, including a platform called MapReduce, and in short order, a community of software developers — led by Facebook and Yahoo — recreated these tools with open source code.
Expect Google to sue more, but only against companies that sued first. █
Permalink

Send this to a friend