12.12.13
Gemini version available ♊︎
Oracle: the 'fake' red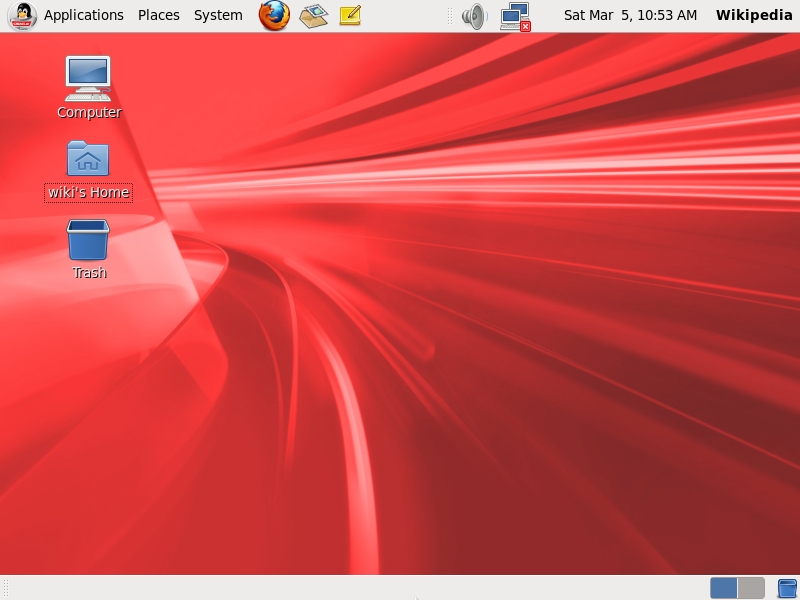 Summary: Red Hat is increasingly worried about Oracle, which seems to be doing nothing but leech and close down FOSS development (with Oracle-only features)
Red Hat Enterprise Linux 7 is just around the corner [1], having reached "beta" [2-4] and made MariaDB its default database [5]. This new release [6] does some cloudwashing [7,8] as if surveillance-friendly computing (or Fog Computing) is somehow a selling point now.
What's very curious about this announcement is the reinforcement of known policy that excludes Oracle's MySQL. Oracle Linux 6.5 has also just been released [9,10] and Oracle's treatment of it is dangerously selfish. It's not just about MySQL, RHEL, and LibreOffice; there's also the Java angle [11] now that Red Hat has Ceylon. Oracle is trying to 'steal' customers from RHEL and it has been trying to do this (without much success) for years, trying to appeal to GNU/Linux administrators [12] with increasingly-long (and expensive) support contracts [13].
Oracle has just joined the OpenStack Foundation [14], but the attempts to describe Oracle as "open" fail miserably because Oracle is actively suing FOSS projects, abandoning some (LibreOffice is thankfully evolving without Oracle [15,16]), and liaising with Microsoft to sell proprietary products.
Those who want to support GNU/Linux development would be better off supporting Red Hat or projects like Debian and CentOS. Oracle's clone is not like any other clone; it's more like a trap. █
Related/contextual items from the news:
At long last, Red Hat's flagship Linux platform now has a next-generation milestone, including new performance, storage and virtualization capabilities.

Red Hat's newest enterprise Linux takes one giant step forward to its release and shifts from MySQL to MariaDB for its database management system needs.

Best known for its Linux distribution, Red Hat's introduction of OpenShift Enterprise 2 shows that the open-source giant has its eyes on the cloud.

The next version of Red Hat's (RHT) OpenShift on-premise private PaaS offering is about to hit the proverbial shelves. Ashesh Badani, Red Hat's general manager of Cloud and OpenShift, unveiled OpenShift Enterprise 2, which was designed to provide customers with the ability to increase the speed, efficiency and scalability of their IT service delivery.

As the Linux market gets crowded with more and more players, the control of standards becomes important; that's how one gains marketshare and outwits rivals.

Upcoming LibreOffice 4.2 will start to offer this feature in stealth mode, so to say. The Options dialog's "Security – Options…" page contains a new "Block any links from documents not among the trusted locations" check box, using the list of trusted locations managed on the "Security – Macro Security… – Trusted Sources" page. When enabled, a matching document's references to any external entities are not resolved. This includes resources like linked graphics, movies, and sounds, references to external settings like color and gradient tables, and ODF's "auto-reload" feature.
Permalink

Send this to a friend