10.14.14
Gemini version available ♊︎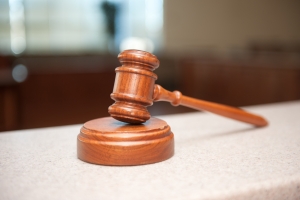 Summary: It has become increasingly official that software patents are being weakened in the United States' USPTO as well as the courts; will software leaders such as India and Europe stop trying to imitate the old USPTO?
YESTERDAY we wrote about the measurably huge decline in the number of patent lawsuits in the US. There is some more good news in the form of figures.
Andrea Peterson, writing for the Bezos-owned Washington Post, says that "Software patent approval rates sink in months following Supreme Court case". The patent lawyers, understandably, are stressed about this. They spent so much time attacking the decision or trying to characterise it as anything but a game changer. We gave dozens of examples at the middle of this year. Here again are a couple of patent lawyers using a straw man: "it is doubtful that all software, computer-implemented and business method inventions will be affected by Alice. For example, software inventions that improve the functioning of a computer, or improve other technical fields, may still be eligible for patent protection. Still, while the full effect of Alice is yet to be determined, entities seeking to patent inventions directed to software, computer implementations, and business methods, need to ensure that inventions are sufficiently innovative and directed to concrete ideas."
"The patent lawyers, understandably, are stressed about this."Mike Masnick already caught the news from the morning and wrote: "The impact of the Supreme Court's ruling in Alice v. CLS Bank continues to reverberate around the industry. We've already noted that courts have been rapidly invalidating a bunch of patents, and that related lawsuits appear to be dropping rapidly as well. And, now, a new analysis from a (pro-patent) law firm suggests that the US Patent Office is rejecting a lot more software patents as well."
Software superpower India does not have software patents, but after meeting executives from Microsoft (which has enormous influence over the Indian government), Amazon, Facebook and other patent aggressors it looks like things may change. According to this article about Modi's trip to the US:
The US-India Joint Statement signed during Modi's visit to the US has opened the doors for two Indian laws that have been passed by the Indian Parliament. One is on patents – the Indian Patents Act – that contain some measures to keep drug prices low for the people, which the US and its pharmaceutical industries have been trying to change for the last decade. The second is on nuclear liability, again anathema to the US nuclear industry.
Here is a little something about privacy too: "The Modi visit is also important for what he did not raise with the US government. There was no mention of the NSA spying in India, which included the BJP as well. There were six political entities in the world that the NSA spied upon officially, and one of them was the BJP. India is also one of the 33 countries that have signed a 3rd Party agreement with NSA giving it access to our telecommunications and Internet infrastructure. That means India not only allowed NSA to spy on any entity or any person in India but also provided them the physical access required for such spying. Modi not only did not utter one word of protest against such spying against his own party, but also made clear his intention to continue such relationship under Defence and Homeland Security clauses of the Joint Statement."
It is sad to say this, but India seems to be assimilating to the US system when it comes to patents and also when it comes to militarisation and surveillance.
As we showed before, the corrupt EPO is bringing Europe closer into alignment with the corporations-run USPTO while the USPTO itself is moving away from software patents these days. We covered this aspect of the situation several weeks ago.
Our next post will focus on some more scandals from the EPO. █
Permalink

Send this to a friend