01.03.15
Gemini version available ♊︎
"Our products just aren't engineered for security."
–Brian Valentine, Microsoft executive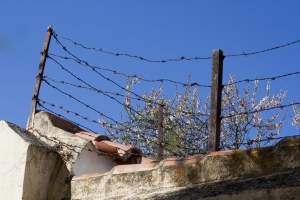 Summary: Windows is not designed to be secure and Microsoft is not even trying to make it secure when advised on how to make it so
YESTERDAY we wrote about the latest extensive evidence that Skype is a spy. Microsoft knows damn well that it is being used to spy on people, but it does not bother hardening the proprietary software program or even fix critical bugs that facilitate wiretapping (e.g. through weak encryption). Security is simply not the goal.
"Security is simply not the goal."Today we learn that the NSA, which Microsoft tells about flaws before even fixing them (hence providing the NSA with back door access), sure is enjoying access to the latest version of Windows even if it is fully patched and up to date. For several months now Microsoft just didn't bother patching the holes. Google, which banned Windows for internal use but remains negatively affected by Google users who are on Windows-running PCs, shows Microsoft a serious flaw (local back door) in the very latest Windows. Microsoft just simply does nothing for three months (except showing the NSA, as usual), whereupon Google increases pressure on Microsoft: [via]
Google has made public the details of a security vulnerability in Windows 8.1 a mere 90 days after disclosing it to Microsoft, sparking debate over the wisdom of the online giant's Project Zero security initiative.

The bug, which was privately reported to Microsoft in September, can potentially allow a logged-in user to execute code on Windows 8.1 machines with administrator privileges.
What we learn from this is that Google tried responsible disclosure, as was the case when the OpenSSL flaw was discovered by Google, well before a Microsoft-connected firm gave it a name, a logo, and very irresponsibly sent out the word, even before OpenSSL's own site was patched.
Google waited patiently for months, but Microsoft is simply not interested in the security of Windows. Those who are using Windows are not able to patch the flaw themselves because it is proprietary software. It serves to show why every company — not just individual — should shun Windows where security is a priority (it's a top priority everywhere). Sony is being severely hit by a doxing problem that reportedly started with cracking of Microsoft Windows. █
Permalink

Send this to a friend