07.17.15
Gemini version available ♊︎
Not the Rackspace we once knew…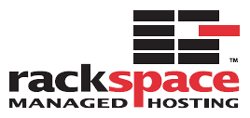 Summary: Rackspace adds proprietary spyware to its premises, hence reducing confidence in its ability to secure whatever is on the racks (security or perceived security severely compromised)
OVER the past few months I have confronted Rackspace on numerous occasions because they were promoting (even by mass-mailing without consent) proprietary software. This was done repeatedly, even after I had asked them to stop and they said they took action. That's really quite a shame because Rackspace's patent policy is commendable and their support team is quite technically-competent. The PATRIOT Act was always quite a problem (they're subjected to secret warrants and cannot notify customers), but nevertheless, they had a good track record. They throw it all away now.
According to this article, Rackspace, which was traditionally about GNU/Linux, has climbed up Microsoft's bed. Rackspace says: "We're pleased to expand our relationship with Microsoft and the options we provide for our customers by offering Fanatical Support for Azure". The company is based in 1 Fanatical Place, which probably explains the name. Reading further down the article we learn about "Rackspace's Private Cloud that will be powered by Microsoft's cloud platform Azure." They must be out of their minds!
Rackspace makes a laughing stock of itself. What a dumb move.
Rackspace ought to know better, for no deployment on Windows in its datacentre can ever do any good. It is a threat to other guests and hyper-visors, even down to hardware. UEFI, promoted by the NSA's leading partner, is targeted by Hacking Team and Microsoft Windows too is a target. To make matters worse, Microsoft is now leaving almost 200 million useds [sic] exposed. As The Register has just put it, "Windows XP holdouts are even more danger than ever after Microsoft abandoned anti-malware support for the ancient platform.
"Redmond overnight stopped providing XP support for new and existing installs of its Security Essentials package."
"Rackspace's business has back doors in it."NSA surveillance of Windows is ever more trivial, not just because Microsoft constantly tells the NSA how to crack Windows (before patching flaws). The threat of Windows is contagious because it can spread to other platforms that share the same datacentre, network, and hardware. The weakest links are being targeted ti gain entry. Recall Pedro Hernandez with his Azure marketing (trying to convince GNU/Linux users to host with Microsoft) — shameless marketing which was soon followed by other sites (promoted by Microsoft-centric sites, some of which receive money from Microsoft, but alas, this was also noted by pro-Linux writers at Softpedia News). Any datacentre which gets 'contaminated' with Windows is no longer trustworthy; it should be deemed insecure because Microsoft deliberately adds flaws (back doors) to Windows. There are numerous technical reasons for this and we have covered them before. UKFast, for example, a large UK-based host, once told me (I spoke to the CTO) that they use Hyper-V (proprietary and Windows) to host GNU/Linux. This right there is a back door and I have confronted them over this. They never came up with a response that inspired any confidence.
Microsoft is now trying to make Apache software Windows- and Azure-tied, as British media now serves to remind us, and there is new additional bait to attract gullible people.
Don't ever think that Windows can be contained or compartmentalised 'away' from Free software. Once a company starts to mix proprietary software with GNU/Linux (e.g. Hyper-V or VMware, which is connected to RSA) security is evidently lost. Security audits are impossible. Novell made some initial steps in this direction back in 2006 and now we have Rackspace. The company cannot be trusted anymore. Rackspace's business has back doors in it. █
Permalink

Send this to a friend