09.01.16
Gemini version available ♊︎
Control by fear even in Berlin?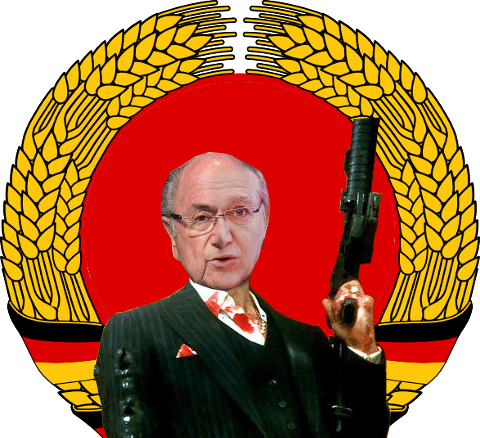 Summary: A former EPO staff representative from Berlin got laid off, reinforcing the perception that anyone who dares criticise the misguided policies of the Office takes a huge risk
THE Napoleonic vision that Battistelli has of himself is truly an infectious disease (at the top management) and it's hard to understand how such a character, which is inherently and fundamentally political (where lying — not science — is one's art and trade), made it into high EPO positions (Council, then the Office). It's not even allowed, as per the rules.
Like (in)famous autocrats, Battistelli chose to treat critics not as a source of guidance but as enemies. This is very common in the political world, but not in science, where people openly debate competing theories and present evidence for their views (like peer review).
We have already learned about Battistelli's attacks on staff representatives in Munich (resulting in dismissals) and similar attacks in The Hague (dismissals seem inevitable at this stage). What we did not know, however, is that a former staff representative in Berlin was dismissed earlier this year. Whether or not it may be related to staff representation activities we don't know, but we have asked around.
As people can recall, the EPO arrogantly pretends that all these disciplinary actions are mere coincidences and nothing to do with union-busting (it's arrogant as it assumes people are utterly foolish and might actually believe this). Will this dismissal in Berlin too turn out to be connected to union activity? If anyone has information about this, please get in touch. In Vienna, the fourth EPO site, people who represent staff rarely identify themselves by name and in an expression of solidarity for fellow staff (in other sites) all we ever saw were hands of people.
Battistelli has nothing to be proud of. He fostered a culture of fear, no free thought (not openly anyway), and at the same time he scared away (or drove away) some of the key members of staff at the Office. One might dare say that if Battistelli ran a political party of his own, it would be a total disaster, driving a nation into recession or bankruptcy. Never again should the Council appoint a politician to manage scientists, especially not a psychopath like Battistelli. A lot of the top-level management is now stuffed with friends of his. █
Permalink

Send this to a friend