10.10.17
Gemini version available ♊︎
Summary: A roundup of our latest series of posts regarding Battistelli, Patricia Garcia Escudero, and the rest of that "Iberian connection"
THE EPO's Administrative Council may soon approve continuity of Battistelli's "Club Med", with "Team Battistelli" still in charge. The important thing is, however, that we remain aware of the connections or the personal bonds, which predate people's time at the EPO, cementing or reinforcing a culture of nepotism (employment based on connections rather than qualifications).
Here are the previous parts of this series:
Some photos of Battistelli's "Club Med" are shown below. One of the photos shows Battistelli and Campinos as guest speakers at an event organised by the Spanish private university UIMP in 2014. The person in the middle is the head of the Spanish Patent and Trademark Office, Patricia Garcia Escudero. There are also some photos of the ceremony where Battistelli was conferred with an honorary doctorate by the UIMP.
UIMP event in 2014: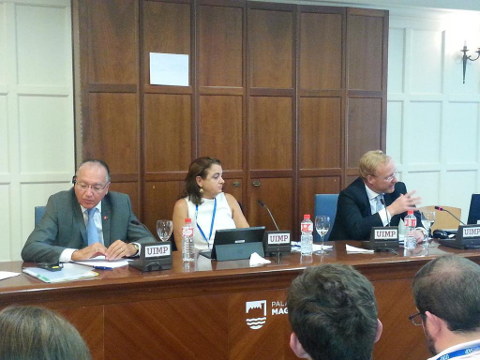 UIMP's 'Battistelli group':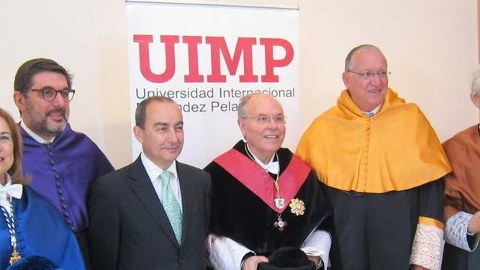 UIMP crowns Battistelli:
Spain's Garcia-Escudero:
Portugal's Trindade: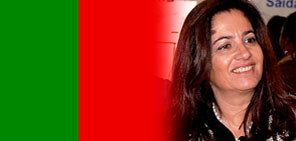 The UIMP was also explored in the following past articles:
We welcome any information people may have about this week's meeting of the Administrative Council. They don't exactly like transparency; they just put out some polished "minutes" at the end, usually pre-approved (filtered) by Team Battistelli. █
Permalink

Send this to a friend