08.19.22
Gemini version available ♊︎
This isn't a fake screenshot; it's really what the site looks like tonight!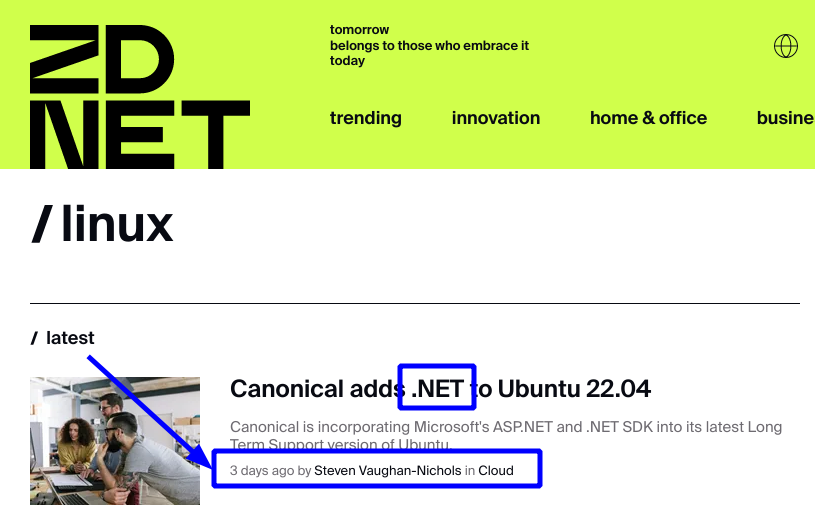 The ugly new face of ZDNet, never mind the libel (false stories which remain online)
Summary: ZDNet has just rolled out a site redesign and it's so ugly (yet still bloated). Toxic green. It is moreover worth noting that ZDNet posted just one story about "Linux" in the past five days! It was actually a MICROSOFT story, pushing .NET into "Linux". It seems increasingly clear, in view of vastly decreased output from ZDNet in recent years, that ZDNet became such an utter failure (commercially, never mind integrity quotient), so they try to 'reinvent' the site on the cheap to see what they can somehow salvage instead of shutting it down like the sister sites.
Permalink

Send this to a friend