The Future of the Web is Not the Web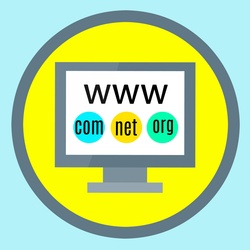 THE conceited companies that vainly act like they invented and own the Web (in Google's case, it acquired a key person behind the Net, not the Web, namely Vint Cert) are trashing the namespace while encouraging people not to create Web pages. Instead, they tell people to develop "apps" for the virtual machine software called "Chrome" (browsers render pages, that's not what Chrome is doing anymore). Most people don't hand-craft pages anymore; they just download "frameworks" and bloat like WordPress/Drupal (PHP and JavaScript galore), in turn saturating what used to be known as "web space" with what might be dubbed "appspace". You go to some Web address with a so-called 'Web' browser and then some untrusted and unverified programs start running on your machine.
Lovely, eh? No wonder security issues are so routine and usability banal.
The media still calls this the World Wide Web, but from a 90s perspective this is a whole new thing and an entirely different monster. Some things on today's "Web" won't even run unless users run some secret code (proprietary blog) for DRM.
But wait! It'll only get worse over time!
The supposedly "modern" stuff ought to occupy some other protocol, maybe "app://". Stay away from our Open Web. █