Another Copyright Lawsuit Against Microsoft (or its Proxy) for Misuse of Large Works by Chatbot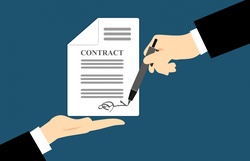 THE Large Language Model (LLM) "hype era" is over. Chatbot lasted in the media for a number of months mostly because the media had been paid to do this (Microsoft laid off tens of thousands of people while paying the media).
Now we're in the LLM "hangover era". As we've repeatedly noted, usage levels have plunged (the general public has lost interest and is moving on) and all they will have left is lawsuits. Similarly, "Copilot" was a passing fad and a liability. Microsoft bribing the Open Source Initiative (OSI) to advocate the copyright and GPL infringement will doom the OSI and cost Microsoft money.
As noted in the news lase week, the Authors Guild is taking action [1] for "authors including George R.R. Martin and Michael Connelly" [2]. John Grisham, Jodi Picoult and others are also named [3].
Plagiarism is plagiarism. Using algorithms as a blender is not "Fair Use".
Some people mocked us for saying this day would come; chatbots are a huge disappointment and they're on very shaky legal ground. It's expected that the LLM 'giants' will go out of business or phase out those expensive things. How much in fictional "market cap" (valuation) was accrued owing to this pump-and-dump-like marketing ploy/gimmick? What does that tell us about integrity in media? █
Related/contextual items from the news:
The suit, filed with the Authors Guild, accuses the A.I. company of infringing on authors' copyrights, claiming it used their books to train its ChatGPT chatbot.

OpenAI is facing another copyright infringement lawsuit, filed this time by authors including George R.R. Martin and Michael Connelly, for allegedly training ChatGPT on protected text without authorization.

John Grisham, Jodi Picoult and George RR Martin are among 17 authors suing OpenAI for "systematic theft on a mass scale", the latest in a wave of legal action by writers concerned that artificial intelligence programs are using their copyrighted works without permission.