Privacy is Not a Crime, Reporting Hidden Facts Is Not a Crime Either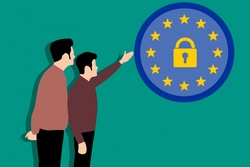 THE United Kingdom (UK) has once again surrendered data privacy to the United States [1] and the Online Safety Bill "has been passed in parliament," according to O.R.G. [2]. As the New York Times put it: "The far-reaching bill had set off debates about balancing free speech and privacy rights against efforts to halt the spread of harmful content online." [3]
So what is privacy for now, rapists [4]? The EU [5] and UN [6-8] are failing to regulate technology in the fog of buzzwords because the media speaks of "AI" [9] instead of meaningful things.
This is an ongoing problem. It's probably deliberate, too. Speak of the issues, the underlying matters at stake, not marketing buzzwords and slogans about children.
Surveillance is used to carry out assassinations [10], "privacy" is misused to muzzle/arrest journalists [11], and all those new legislation are being sold to the public as protection of children [12].
In the more distance past we cautioned that one day only the rich and powerful people will claim to be entitled to privacy. Journalism too will be painted as "infringing privacy".
We're entering yet darker times in the history of human civilisation. Be it for social control or seemingly noble causes (like "think about the children!"), the net outcome is, the powerful companies/governments/societies get to know everything about everybody, but if anyone out there discovers or shares dark secrets about those powerful companies/governments/societies, that's a "crime". █
Related/contextual items from the news: