Windows Summit Folded
Dr. Roy Schestowitz

2010-05-05 18:17:27 UTC
Modified: 2010-05-05 18:17:27 UTC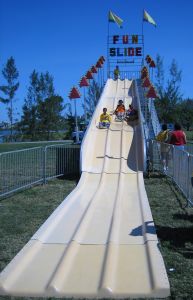 Summary: Another event of Microsoft is shelved online while the event in Redmond is cancelled
Times are tough for Windows as revenue declines and interest in the platform generally stagnates (especially when it comes to devices).
Many
products from Microsoft are dying these days
, the latest examples being
Courier
(more coverage in [
1
,
2
,
3
,
4
,
5
]) and
Slate
*
(both are devices). Accordingly, picnics and other events get canceled (all sorts of other Microsoft events were
called off
last year).
Microsoft now cancels a Windows Summit, but in order to save face it feeds people with the illusion that online events are better than physical events. Here is
Microsoft's spin
(originating from Brandon LeBlanc, the same person who repeatedly lied about GNU/Linux market share and spoon-fed the press with those lies). It is becoming
spin from The Register
and
spin from Ina Fried
. Being Microsoft boosters, they are refusing to go beyond the spin and become more responsible or perhaps harsh investigators, instead just playing along with lies.
⬆
___
*
According to the following
news report
, Slate lives on but without Windows (probably with Linux instead).
The site claims that HP could also be about to abandon Intel hardware. If both the OS and microprocessor go, the obvious conclusion is that HP is looking to use WebOS, a dedicated Smartphone platform it acquired as part of this week's surprise deal to buy Palm.