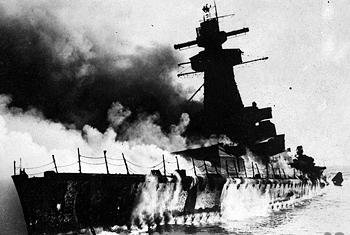 Summary: Many new problems for Xbox 360 -- problems which lead to visual and nymical changes
THE reality behind Xbox is a truly dark reality. One needs to look beyond the mainstream press, which is largely ghostwritten (PR). This product has a bad name and reputation, partly because of extremely high failure rates (other key reasons being the corrupt company that it is associated with, not to mention price). According to reports, Microsoft will be dressing it up a little differently, as if changing the appearance of something will somehow fix the product itself. Well, as Bill Gates once put it, "if you can't make it good, at least make it look good."
Someone who is not opposed to Microsoft
has just explained
"Why a 360 Slim is a bad idea" (this is the headline) and "Microsoft Rumored to Be Planning the End of the Xbox Brand Name," heralds
another interesting report
.
Microsoft wasn't kidding when they said they planned on launching Natal like an entirely new console. It appears that the company intends to finish off the Xbox name after the Xbox 360. This is obviously a surprise considering the time and money that goes into building an identifiable brand name in the video game industry.
There is more renaming going on (now confirmed for "Natal" [
1
,
2
,
3
), which brings to mind
Sevenwashing
of
many failed products
. Should "Xbox 360" be renamed "Xbox7"?
Our reader Tim
wrote about potential renames
and what they typically mean.
So now I will move on to why Kinect? Firstly I hope that nobody draws reference to the Kin phone, which received a less than enthusiastic response from the mainstream press outlets I follow, but more importantly we need to ask the question is Kinect released to prevent 360 users leaving for the arguably better spec'd PS3 with Blueray or for the more socially aware WII? Maybe Microsoft wants to get a few more years out of the 360 in order to recoup losses it incurred through having to replace so many? or maybe something else?
"Investors concerned with Microsoft over Xbox 360 and other consumer devices," says the headline of
another new report
. Microsoft has been losing many billions (and losing the managers too [
1
,
2
,
3
,
4
]).
The Xbox 360 has turned into a hot console after Microsoft took a huge loss with the original Xbox to break into the console gaming market. It currently sits in second place in console sales between the Nintendo Wii and Sony PS3 and has helped drive innovation in online gaming for the consoles. However, investors look at the bottom line and after disappointing sales with the Zune, shrinking Windows Mobile market share, and the high costs of consoles some would like to see Microsoft get out of the consumer electronics market.
Xbox 360 is a money-burning machine. It's the same with Sony, which probably
sells at a loss
. The only companies to have hit a jackpot from this generation's consoles appear to be Nintendo and IBM (which supplies/monetises chips from all three major consoles).
"No leadership, big losses, products renamed, several lawsuits for faulty hardware, and even lawsuits for patent violations."In recent years we learned about Microsoft Xbox employees who left or got laid off. Here are some former Microsoft employees who attempt to have a go at the video games business. They are still neighbours of Microsoft.

Last night we found "Wall Street Criticizes Microsoft For Natal [Looking Forward to the Project Natal Release Date? Mircosoft Investors Aren't As Motion Control Add-On Comes Under Fire]"

The Wall Street Journal goes further in articles titled "Microsoft's Reign Isn't Set in Stone" and "Still on Top?" Something is clearly wrong when even Murdoch's press does not support Microsoft's side.

So what's next for Xbox 360 then? No leadership, big losses, products renamed, several lawsuits for faulty hardware, and even lawsuits for patent violations. Maybe Microsoft's future in this area would have something to do with patents because that's the only thing they are still good at in Microsoft (even if it's predominantly software patents that are not deserved). According to the Seattle Times, "Microsoft files for gesture patents: Project Natal + Minority Report"


Just ahead of next week's public unveiling of its Project Natal motion control system for the Xbox 360, Microsoft has filed for several patents covering technology for controlling PCs and game systems with gestures and motion tracking.
What does Microsoft intend to do with those patents? Extort? Exclude? Block? Defend? Patents are not a winning strategy, it's a protectionist measure for losers.
⬆