When Windows Collapses, So Will Microsoft
Dr. Roy Schestowitz

2010-06-26 15:19:19 UTC
Modified: 2010-06-26 15:19:19 UTC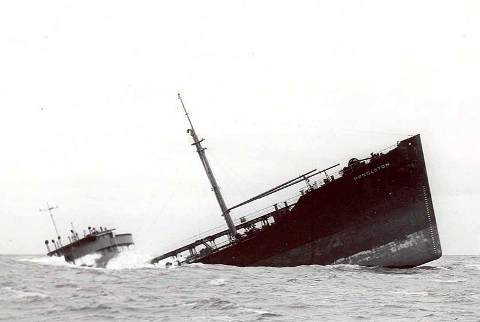 Summary: Another look at the problems Windows is having and why the rest of Microsoft is very much hinged upon Windows
WINDOWS Vista 7 is not selling as well as Microsoft wants people to believe. In fact, it fails to attract even Windows XP users. As the following new blog post points out, Microsoft managed to do better than Vista, but it's not enough. Almost anything is better than Vista.
I've been listening that Microsoft did a good job regarding Windows 7. For crying out loud! I would like to understand what a good job is for the ones who share this idea. After all, Windows Vista was a disaster and anything that replaces it is preferable, but unlikely to be labeled "a good job" because of merely being "different".

Microsoft defended Vista with every weapon the company had, but the attempt was a doomed enterprise. Users refused abandoning Windows XP to adopt Vista. Not even the Mojave experiment could change their perception about the substitute of Windows Longhorn. The last hope for Vista was the change from 32 bit to 64 bit systems, but that also failed. Nothing worked. The only course left was to say "Hasta la Vista!" to the hated OS and, thus, everyone celebrated the coming of Windows 7 with fireworks...because it had to be better than Vista.

Yet, if Windows 7 is better than Vista because it is not Vista, then everything is BETTER than Vista. XP is better than Vista. XP SP2 is better than Vista. XP SP3 is ALSO better than Vista. Ultimately, that repulsive Garbage Pail Kids movie IS better than Vista.
On top of this, Windows has a serious "fragmentation" issue [
1
,
2
,
3
,
4
,
5
], especially since Vista. Here is a good
new listing
that highlights this fragmentation:
Linux is regularly accused of being too fragmented but Microsoft has its own minefield to navigate.

One of the regular criticisms levelled against Linux is that with so many versions available the platform is "fragmented". The idea is that because there are so many "distributions" of Linux, users will be confused and unsure of which to pick.

[...]

Desktop

1. Windows 7 Starter - The edition with the fewest features; 2. Windows 7 Home Basic - A version available for emerging markets; 3. Windows 7 Home Premium - The standard home user-focused edition of Windows; 4. Windows 7 Professional - More features for enthusiasts and small business owners; 5. Windows 7 Enterprise - Aimed at the enterprise market and sold through volume licensing only; and 6. Windows 7 Ultimate - A version of Windows 7 Enterprise but available to users as individual licenses.

Mobile

On the mobile front Microsoft also has a good handful of editions, six in fact.

1. Windows Mobile 6.x - The remaining Windows Mobile edition; 2. Windows Phone 7 - The newer smartphone-focused OS that has been so long in the coming; 3. Kin Phone OS - A version of Windows Phone 7 for the Kin phones; 4. Windows Embedded Handheld - The newest edition to the lineup for the Motorola enterprise digital assistant; 5. Windows Embedded Standard - An OS focused on TVs, set-top boxes and kiosks; and 6. Windows Embedded Compact 7 - A still-to-be-released version of Windows 7 for slates and tablets.
Windows is not just another product; This is the product which Microsoft relies on the most because it acts as a pipeline to others and it is among the few products that are actually profitable. Looking at
Microsoft's online endeavours
,
literally billions of dollars are being lost there
and it's
not getting any better
:
For as long as I can remember Microsoft Blog service has been hit with a plethora of spam which would fill the comments section with offers of trainers, jewelry and all manner of dodgy offers.
Now that
Linux gets into the hands of millions of new users per month
Microsoft can only sue and use fake numbers to maintain an illusion of control (Windows has already lost to Linux in several key areas). The truth is, Microsoft
goes through the same thing SUN went through several years ago
. Without Windows everywhere, Microsoft and Office cease to be a de facto standard. Microsoft also tried to use Office to make Microsoft a de facto standard, but it failed because
well-documented corruption
led to the correct perception that OOXML is a fraud
:
ISO and other standards bodies did not learn from the OOXML debate. Reform of ISO is pending to allow more fast tracked standards from ECMA. Procurement of OOXML might be illegal in Europe.
Henry Blodget
says that
"odds are increasing that Microsoft's business will just completely collapse." It's time to look beyond Microsoft and look at the phenomena which stand in the way of software freedom. Software patents are one issue
we'll know a lot more about on Monday
.
⬆