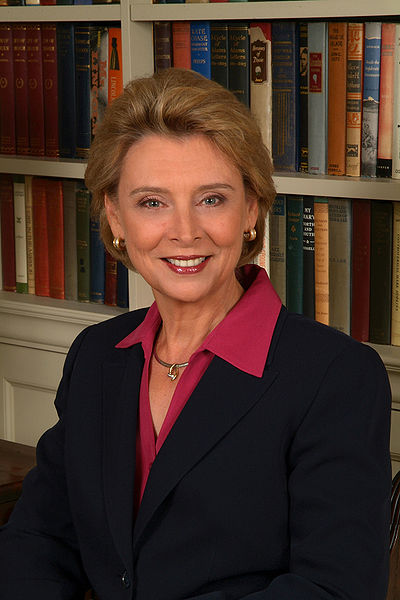 Summary: Microsoft celebrates the latest tax breaks from Governor Gregoire, who is surrounded by a crowd of lobbyists like Bill Gates Sr. and even former Microsoft staff
G
overnor Christine Gregoire
is being spineless
; rather than work towards paying back the huge debt, she is giving corporations -- Microsoft included -- massive tax breaks that put all the burden on the local population (
some of which already lives in tents
). Coverage about this is abundant,
especially in Washington
which it obviously affects the most:
Gregoire signed a bill giving technology companies a sales tax break on some equipment if they obtain a building permit during the next year. The city and Port of Quincy also are working to build a recycled water project to provide treated water from the area's food production facilities for use by the data centers for cooling.
Another
news headline
says that "Data center bill passage celebrated" [...by corporations] (also
here
)
The state's data center tax incentive means Washington state has the ability to emerge into the most progressive field of 21st-century jobs.

[...]

Kevin Timmons, Microsoft's general manager of data centers, said the bill's passage means the company can continue to invest and bring jobs to its home state of Washington.
Microsoft will not pay tax because
it doesn't feel like it and it has been lobbying hard
. This is a serious issue that was covered extensively in the Seattle press, except of course the
Seattle Times
, which has literally been having dinners with Microsoft (we showed an admission last week) and helping glorify Microsoft, Bill Gates, and other such interests. The
Seattle Times
continues to cover up Microsoft's misconduct and a
a former Microsoft employee rants about it again
. He also mentions former Microsoft staff which helps subvert Christine Gregoire's agenda from inside the system.
With Washington State facing insolvency and a record $2.8 billion deficit, The Seattle Times never told its readers about Microsoft's tax dodge despite its considerable impact on the deficit and Rep. Hunter's efforts and potential conflicts of interest. Senior Microsoft executives like Hunter often leave with tens of millions of dollars of company stock. (Hunter is pictured below-right)

[...]

Frankly, I'm amazed at the quantity and breadth of online coverage this blog generated for Microsoft's misdeeds this year, but extensive online coverage is not yet a replacement for local ink. Few people in Washington State seem to know about Microsoft's Nevada tax dodge and how it relates to their own increased taxes this year.

s for why the Department of Revenue ignores legal precedents that seem to indicate Microsoft's past tax practices were illegal, we still don't know.
"Wash. governor seeks reforms, budget overhauls," says another headline. Watch
the opening line from AP
(The Associated Press):
Ready for the Microsoft Highway? How about the Boeing Bridge?
The Associated Press occasionally starts with such off-putting remarks (like calling Bill Gates the minister of education) and "CNN drops Associated Press,"
says RawStory
. In any event, there is truth to these statements from AP, but the rest of the coverage is superficial and not sufficiently inquisitive. AP is also a copyright bully -- probably the worst of its kind.
When it comes to issues that relate to Bill Gates, the AP never conducts a proper investigation. Here is a new example of
Gates Foundation
praise from the Seattle Times
(it should be called
Microsoft Times
), which also mirrors
this new article from AP
. It's part of
the coverage around health and the Gates Foundation
, but it never says anything about stake holders in the respective patents on vaccination/drugs that now involve animals too. There is also
this report about rabies
which helps show the overlap with the WHO (the complex relationship was explained before).
Boyd Cerro, DOH-8 regional sentinel nurse told reporters that his office has recently received the initial tranche of P2.1 million for the anti-rabies campaign donated by the Bill and Melinda Gates Foundation through the World Health Organization. He added that the amount from the Bill and Melinda Gates Foundation is more than P10 million spread over 5 years which is also the time frame of the campaign for anti-rabies in the region.
This post is intended to remain focused on the tax issue though; later on we'll return to the subject of profit Gates makes from drug companies he is promoting. It cannot be explained and shown too concisely.
It is worth adding that Bill Gates' father is one of the main lobbyists (definitely the most prominent lobbyist this year) for tax exemptions [
1
,
2
,
3
,
4
] (in the sense that the Gates Foundation remains tax-exempt and the super-rich continue to pay almost nothing in tax).
⬆