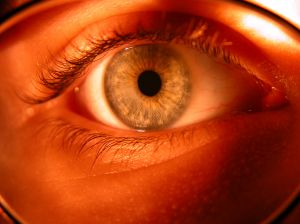 Summary: SCO plans to appeal again; Kevin McBride, the brother of SCO's disgraced (and fired) CEO from Novell, is saying that "Linux DOES violate UNIX copyrights" and shortly afterwards he throws some code out there, then suppresses further discussion
According to some community sites, news sites like IDG's [1, 2], and also some blogs, SCO still wants to appeal the decision which says it owns none of UNIX. Even ABC covered it (via AP):
A Utah company is appealing a verdict in a court battle with Waltham-based Novell over ownership of Unix computer server operating systems. A jury ruled that Novell owns copyrights to Unix, even though it sold licensing rights for the technology in 1995 to The SCO Group of Lindon, Utah.
From the
Microsoft-sympathetic Motley Fool
:
And even when there is a contract available, legalese is far from plain English -- Novell (Nasdaq: NOVL) and the big blue IBM (NYSE: IBM) machine have been fighting contract claims from SCO Group for more than seven years, over a document that was already eight years old when they started.
Despite IBM showing that SCO's claims are bunk, SCO is still at it and it has gotten a new sidekick: Kevin McBride.
It has already been
told by the press
that after 7 long years of having nothing but allegations without proof, Darl McBride's brother is forced to back up allegations that he made against Linux in
a very embarrassing circumstance
(speaking out against the practices used by his brother). Barbara
produced a quick summary
explaining what had happened:
In a blog post dated July 10th, 2010, Kevin McBride has leaked almost 50 of the code comparisons that were submitted in evidence in SCO vs Novell. You can download the archive.

Read on to view individual files if you don't want to download the whole thing.

Yes, this is the same Kevin McBride who says:

Software should not be "free." In this new day and age of corporate control of the world, IP rights are an important barrier of protection that help the little guy. Big companies mostly don't need IP rights, because they can get their way through force and market power. Small companies and individual developers need strong IP rights so the fruits of their labor are not commoditized by big companies. ...

I greatly respect Prof. Stallman and his efforts to create a clean GNU tool chain. Prof. Stallman seems to be an IP purist, who may not believe in copyrights, but would never think of bending the rules. (I'm not sure this is the case, but it is my perception of him.) ...

Whether you like it or not, the SCO cases have imposed a level of IP discipline on the open source software world that did not exist before SCO.
Watch the original from Darl McBride's brother. He ended the discussion and closed the comments after getting "OWNED", as the saying goes. Alas, by closing the discussion he could not suppress speech; he only relocated speech to an external platform he could not control. He just doesn't understand how the Internet works, does he?
Some people
reserve judgment
, Slashdot is
where most of the discussion takes place
, and discussion about IBM's side
takes place in Groklaw
.
Back in 2006, IBM filed a document in the SCO v. IBM litigation that includes five reasons IBM told the court it has what it called "a complete defense" to any SCO claim of copyright infringement, even if SCO had any UNIX copyrights, which a jury in Utah has just ruled it doesn't.

It talks about ELF, Streams, all the oldies and goodies, the claims that survived Magistrate Judge Brooke Wells's order granting IBM's motion to limit SCO's claims as a sanction. Most of SCO's list of allegedly infringed materials, filed by SCO under seal, was tossed for lack of specificity. It wasn't a long list, in any case, as you will see, judging from IBM's math.
"Even as SCO dies, the company lies,"
alleges SJVN
:
In the latest revival of SCO's long disproved claims that there's Unix in Linux, Kevin McBride, brother to SCO's ex-CEO's Darl McBride, claims in the comments to a post about the Lanham Act at his law firm's Website that, "after careful review of all these issues, … Linux DOES violate UNIX copyrights, particularly in ELF code and related tools (debugger code, etc.), header file code wherein implementation code (not just the header interface) have been copied verbatim; STREAMS code; etc. that the Linux community use without license. Then there is the entire question of the overall structure and sequence of Linux being almost an exact copy of UNIX."

McBride goes on to write, "There was MUCH more submitted in the SCO v. IBM case that I cannot disclose publicly because it is comparison of code produced by IBM under court protective order that prohibits disclosure." Oh no! Not the old SCO, "We do have evidence but we can't show it to you!" line.
Shame on SCO and shame on Darl McBride's brother, who foolishly stained his firm's name by associating it with SCO's case.
⬆