Proprietary Software Turns Society Against Itself
Dr. Roy Schestowitz

2011-02-17 16:14:40 UTC
Modified: 2011-02-17 16:14:40 UTC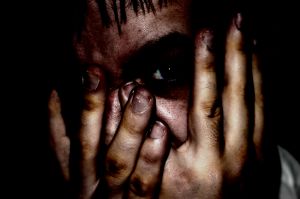 Summary: Proprietary software -- and Microsoft's software being a notable example -- is being used to marginalise and increase hostility within society, even put in prison those who challenge misuse of power
FOLLOWING the Russian spin [1, 2, 3] which resembles events in countries like Kyrgyzstan [1, 2], there has been a lot of debate about Microsoft's role in crushing activists and supporting suppressive regimes. In fact, Microsoft's Russian spin (pretending to help the very people whom it is crushing) can still be found in this new incomplete report. To quote the better parts:
Noting that legitimate antipiracy laws can be abused in pursuit of illegitimate ends, today's report provides a set of best practices for tech companies that operate in environments where the rule of law is weak and governments use legitimate antipiracy law as a tool to actively suppress civil society. It also details the role U.S. officials should play in supporting companies like Microsoft in their efforts to address the threat of selective enforcement.
This report is a bit of a whitewash. It does not quite mention the option of just dumping Microsoft software for the use of Free/libre software and it seems to be giving Microsoft credit for exactly what it should be slammed for; Microsoft assisted the regime and only when the PR damage (backlash) became considerable enough, it started to pretend to take the other side. But a better illustration of the motion to crush people using proprietary software is
the following news
about SIIA's bribes (we wrote about SIIA in [
1
,
2
]), which divide people and make them enemies of one another:
In 2010, SIIA's Corporate Anti-Piracy program paid out 16 rewards totaling $57,500.
Proprietary software breeds hostility and distrust. It gives more power to those who already have power. It widens gaps in society and centralises power in the hands of a few, i.e. tyranny. Why do some people accept it?
⬆