Vista Phony 7 a Disaster to Developers, Verizon Gives It Thumbs Down
Dr. Roy Schestowitz

2011-02-17 15:52:52 UTC
Modified: 2011-02-17 15:52:52 UTC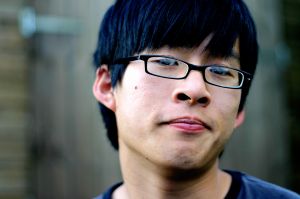 Summary: The new smartphone platform from Microsoft is proving to be a disaster with developers, carriers, and manufacturers
DESPITE the noise from NoWin [1, 2, 3, 4], Vista Phony 7 is going nowhere fast. Motorola is dumping Windows upon the arrival of Vista Phony 7 and Verizon too has been telling people publicly that it has no real interest in Vista Phony 7. Microsoft booster Preston Gralla recognises this brutal reality and developers too soon realise that they wasted their time developing for Vista Phony 7:
Here on TNWmicrosoft we wrote a post that was called "Top Windows Phone 7 apps are in the six figure club," touting surprisingly high sales numbers for the top apps in the WP7 marketplace. We got parts of it dead wrong.

We got wind that some of the numbers might that we reported might be incorrect when the developer of an app called Krashlander, which according to our source had been downloaded around 16,000 times, told us that had only sold around 3,000 copies. We got it immediately. Whoever had compiled the data had counted trial downloads as sales.
Always count on Microsoft
et al.
for lies and spin. These numbers are fake just like the applications count (ports really), which includes
utter, outrageous lies
.
Microsoft has possibly spent billions of dollars on Vista Phony 7 (including virtually buying Nokia). What a total waste of money it has been given that not even a million phones have been sold. The market share of Vista Phony 7 must be well under 1%, maybe around 0.1%. That's pathetic.
⬆