Why Do Microsoft Employees Serve Microsoft Even After Leaving? It's Part of the Contract.
Dr. Roy Schestowitz

2011-03-01 07:11:06 UTC
Modified: 2011-03-01 07:11:06 UTC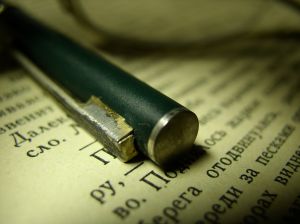 Summary: Microsoft moles (or "Micromoles") can finally be explained more properly, using hard evidence which is a typical Microsoft employment contract
I
N LIGHT of Microsoft's lawsuit against its own manager (Miszewski) [
1
,
2
,
3
,
4
] we get a rare chance to
look at Microsoft employment contracts
:
itting in court this week for a hearing in Microsoft's lawsuit against a former general manager hired by Salesforce.com, I listened to lawyers and the judge quoting from a standard Microsoft employment agreement. And suddenly it dawned on me that, in all my years covering the company, I had never actually seen one.
"This is serious stuff," explains
gnufreex
. "That is how MSFT does entryism. Any exec that goes to other company in a year, must work for MSFT agenda, or he gets sued. That is non-compete clause. If he doesn't do what MSFT says, that is competition [...] If Microsoft exec goes to competing company without pausing whole year... He either gets sued rr must align company with MSFT interest. What's the alternative? Go to company that doesn't compete with Microsoft? Good luck with that. Execs go where they have expertise."
"Any exec that goes to other company in a year, must work for MSFT agenda, or he gets sued."
--gnufreexI recently had a very long exchange of opinions with a former Microsoft employee who now pretends to love Linux and he even wrote an entire book about it. The reason for concern is, this person is promoting Mono and bashing the FSF, just like other former Microsoft employees who now describe themselves as pro-FOSS. Who does Mono advocacy serve really? Their former employer, of course.

That could also help explain why Elop, a Microsoft president and shareholder, had Nokia commit suicide [1, 2, 3, 4, 5] and chose what Eric Raymond now calls a hack of Windows CE:


I learned this morning that Windows Phone 7 – the smartphone OS that bricks your phone! – is a skin over a bunch of core components from Windows CE. Which if you came in late, is widely regarded as the second most wretched hive of bugs and villainy Microsoft ever shipped.

(Yes, I said "second most". Even WinCE could not come near matching the epic failitude of Microsoft Bob, which can only be explained by the justified supposition that its product manager was doing the mattress mambo with Bill Gates. She later married him, and Microsoft Bob disappeared down the event horizon of a black hole created by its own suckiness.)

My initial reaction to this news was "Doomed! What on Earth were they thinking?". On reflection, however, there is an angle from which this way of slapping WP7 together makes a horrifying kind of sense. Not that I now think it's any less doomed, mind you…but there are perhaps some useful lessons to be learned if we examine this fiasco from the Microsoft point of view.

It's 2008. Microsoft's previous attempt at a new mobile-phone OS, codename "Photon", has just crashed and burned. Suppose you are the loyal Microsoftie told that Microsoft needs to produce a new smartphone operating system on a deadline of less than three years. You can't use anything with open-source ick all over it because der Ballmer would have an apeshit freakout and fire your ass the second he found out; there go all your best options. The weenies over in R&D have things they call operating systems, but after listening to a couple of presentations about stuff like fine-grained parallelism and persistent objects you realize they really are research vehicles and adapting one would be as much work as building from scratch.
Vista Phony 7 (WP7) is a joke, it's not a platform. Even Microsoft does not really take it seriously, which is why it has proceeded to suing companies (mostly Android vendors) with patents and it probably plans to use Nokia's patents portfolio too. This problem of "Micromoles" (or "magamoles") is not going to go away, so it's important HR professionals understand it.
⬆
"Where are we on this Jihad?"