"I saw that internally inside Microsoft many times when I was told to stay away from supporting Mono in public. They reserve the right to sue"
--Robert Scoble, former Microsoft evangelist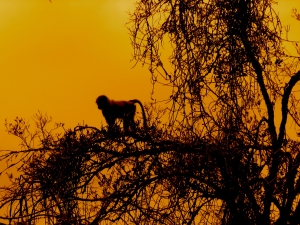 Summary: Mono is not being adopted by Microsoft, but Microsoft staff encourages Canonical to take Mono forward while Ubuntu appears to be having an internal rift
Mono has been dumped, but Microsoft does not want it to die, for obvious reasons. Microsoft would rather see some other companies adopting Mono. If Microsoft had become the sole developer of Mono (it only contributes to part of Mono), it would hamper litigation efforts against Mono users (see quote at the top regarding internal communications within Microsoft).
The shameless Stephen Walli, a Microsoft employee who even in his temporary absence from Microsoft was pushing Microsoft agenda inside the FOSS world [
1
,
2
,
3
], misuses his position in IDG's pseudo-open source blog (IDG is one of the main pushers of the spin that Microsoft is pro-open source). Rather than bring Mono into Microsoft's repositories [
1
,
2
] he suggests that Canonical should spend its money (and effort) advancing the use of C# and Microsoft APIs. To quote
the relevant part
:
A more interesting future for Mono, and one that would give it a fresh start would be for Canonical to step in and grab the initiative. Canonical remains the rising star of the Linux world. They have Mono experience. It would help drive a standardized cross-platform application development message for both Ubuntu servers and Ubuntu platform-in-the-cloud. The strength of the Canonical desktop adds additional interesting edges for cross-platform app dev messaging.
Microsoft would love it if Canonical became Novell 2.0 and signed a patent deal. But Mark Shuttleworth reportedly rejected a Novell-like deal after he was approached by Microsoft. There are still reasons for concern [
1
,
2
]. Mono is better off dead and projects based on it replaced in future releases of Ubuntu (Banshee for starters, as it is
definitely ripe for attracting a Microsoft lawsuit
and it is own by the now-dead Novell). Mono is often
coming from OpenSUSE
, where Mono applications like Banshee are typically used first. Red Hat wants nothing to do with Mono. It's rather funny that all Novell can do is copy Microsoft and also 'SUSEwash' other companies' products. Here is a
new article
about Novell's ripoff of Red Hat software (not the only example):
Novell's new Spacewalk-based SUSE Manager 1.2 deserves points for its support of both SUSE and Red Hat enterprise Linux flavors, says this eWEEK review. But, author Jason Brooks adds, while the server management tool makes sense for users coming from a Linux perspective, it suffers from some configuration hiccups, due in part to the challenge of integrating two different distributions.
At this point, Canonical needs people who can resist Mono lobbying. One such person was the company's CTO, who
opposes Mono not for ideological reasons alone
. Sadly though, shortly after
Neil Levine, the Fog Computing chief at Canonical, actually left
,
so did this clever CTO
, who had come from Debian. Yes, Matt Zimmerman is leaving Canonical [
1
,
2
,
3
,
4
]. As one article put it, he decided to go back to a more freedom-oriented place. To use his own words, "the time is right for me to move on from this role, where I enjoy so much support from my colleagues, and take a risk on something new."
Well, he will step down in June. Steven J. Vaughan-Nichols
wrote
: "He seems to have every faith that Ubuntu will continue to do well in the future."
A reader has just alerted us about
"Mono trolls and astroturfers over on Ubuntu"
(many incorrect claims there) in light of the
monocalypse
and the
end of Novell
*
, which the company's PR department
spins as a "merger"
(
all it can do is advertise
). As one reporter put it:
Despite this assurance, the statement suggested the possibility that the Mono project, which makes an open source Microsoft .NET clone called Mono and a Silverlight clone called Moonlight, might be sharply reduced or shut down entirely.
Good riddance. We celebrate the end of the project's funding, not the layoffs. Nobody deserves layoffs except parts of Novell's greedy management, which is responsible for arranging the suicidal deal with Microsoft in the first place. The management got many bonuses since then, whereas workers beneath received pink slips. How is that "fair"?
⬆
____
*
It is actually fascinating to see
how different groups perceive the end of Novell
and how OpenSUSE stays positive, with future events planned [
1
,
2
] and a
symbolic announcement regarding power outage at exactly the right time
. They are
burying bad news about the layoffs
by writing about volunteers. To quote: "A big kudos to all our ambassadors who are working very hard to let the world know about openSUSE! They have been organizing events, speaking to people and writing about the awesomeness of openSUSE Project. Below are a few events that were openSUSE boosted in the last few days by our ambassadors. We probably still missed some as it can be hard to track everything that's going on!" An OpenSUSE community which is totally independent from Novell/AttachMSFT is necessary right now. We're not there yet.