Rep. Peter DeFazio and Rep. Jason Chaffetz give us Saving High-Tech Innovators from Egregious Legal Disputes ("SHIELD") Act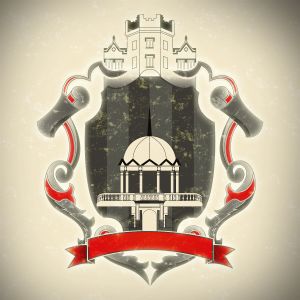 Summary: An existential threat to the #1 foe of Free (as in freedom-respecting) software
THE EFF, which fights against software patents this year (targeting the whole lot, not busting them one at a time), is excited to see a bill that's intended to stop software patents or at least make a start by flagging them as distinct. As news spreads about this bill in almost every technology site we learn that the target is "[p]eople who sue technology companies over patents when they're really only trying to win big settlements [and] have earned themselves a nickname: patent trolls.
"Unlike the fake 'reform', this one is real, but Glyn Moody won't believe it until it's passed, he states.""Thanks to the Saving High-Tech Innovators from Egregious Legal Disputes Act, or SHIELD Act, their days may be numbered.

"The SHIELD Act would require anybody who files a lawsuit related to a computer hardware or software patent to pay his or her opponent's legal bills if a court finds the lawsuit "did not have a reasonable likelihood of succeeding."

"Oregon Rep. Peter DeFazio introduced the bill in the House to protect innovators from superfluous lawsuits."

Unlike the fake 'reform', this one is real, but Glyn Moody won't believe it until it's passed, he states. The EFF's words are "Can You Believe It? Legislation that Would Actually Help Fix the Patent System" (link).

To quote: "Finally, a moment of sanity. Today, Rep. Peter DeFazio, along with co-sponsor Rep. Jason Chaffetz, introduced legislation (HR 6245) in the House of Representatives that would actually help make the patent system work better for innovators and innovation, and make life more difficult for patent trolls.


"Well, if we wish to impede Microsoft proxies, then this bill can make an enormous contribution.""We have written time and again about just how broken the system is and how, thus far, the courts and Congress have failed to fix it. Which makes us even more excited about the new bill, the Saving High-Tech Innovators from Egregious Legal Disputes ("SHEILD") Act. The idea behind the SHIELD Act is simple: if you sue someone, you better have a reasonable and good-faith belief that you are entitled to relief. In other words, a plaintiff needs to believe that a defendant actually infringes a valid patent before it sues. If it doesn't, that plaintiff could be on the hook for the costs of litigation and for the winning party's attorneys' fees (which can cost hundreds of thousands of dollars in some cases).

"Fee shifting, often called "loser pays," is not a new idea. It's long existed in copyright law, for instance, allowing a court to award a winning party costs and fees in certain cases. In patent litigation, this type of provision would help tilt the playing field slightly more in favor of the good guys. To understand, think about the patent troll business model: making broad claims of infringement based on patents of questionable validity is the troll's favorite move. It's no wonder that many defendants choose to pay up rather than take the time, energy, and especially the money to fight in court. Fee shifting would empower innovators to fight back, while discourging trolls from threatening lawsuits to start.

"Trying to understand the recent patent licensing deal between Microsoft and Amdocs is like watching a poker tournament, where you never know whether players are bluffing or if they have pat hands. In this case, it appears that Microsoft is bluffing when it comes to Linux. An inspection of the facts, as they are known, indicates the "Linux licensing" element of the story is only more Microsoft FUD–with Amdocs being a willing participant.

"This isn't the story of an underdog being pressured by the Redmond giant into paying a bounty on some patents Microsoft claims are being infringed upon by Linux servers in Amdocs's data centers. In fact, it appears as if Linux licensing isn't really a part of this deal at all."


"Lodsys got some patents from IV (Intellectual Ventures)."The OIN, in the mean time, is growing a team behind a portfolio of software patents (latest statement), perhaps refusing to accept that abolishing patent trolls and software patents is an achievable goal. Timothy B. Lee, one of the leading people in the fight against software patents, has this to say: "A new bill introduced in the House of Representatives attempts to deter frivolous patent litigation by forcing unsuccessful patent plaintiffs to cover defendants' legal costs. Introduced by Rep. Peter DeFazio (D-OR) and co-sponsored by Rep. Jason Chaffetz (R-UT), the Saving High-Tech Innovators from Egregious Legal Disputes (SHIELD) Act is limited to patents related to computer hardware and software.

""Patent trolls don't create new technology and they don't create American jobs," DeFazio said in a news release. "They pad their pockets by buying patents on products they didn't create and then suing the innovators who did the hard work and created the product."

"While DeFazio portrays the SHIELD Act as anti-troll legislation, its provisions don't seem to be limited to non-practicing entities. Any plantiff who a court finds "did not have a reasonable likelihood of succeeding" could be on the hook for his opponent's legal bills, regardless of whether the plaintiff is using the technology in question."

Mark Webbink keeps track of one such troll with Microsoft connections and a case against Android developers. To quote: "Lodsys has been hit with another declaratory judgment action, this one by Creative Mobile, O.U., an Estonian company, filed in the Eastern District of Wisconsin. (Complaint [PDF; Text]) There is nothing particularly new about this complaint when compared to earlier declaratory judgment actions filed against Lodsys other than the fact that it provides a useful synopsis of where the case stands. [See paragraphs 17 through 51]

"With so many suits in play it will be impractical to follow all of them, but that really shouldn't be necessary anyway. There are three critical parts that merit our attention: (1) the pending reexaminations before the USPTO; (2) the intervention by Apple; and (3) the declaratory judgment action by Oracle with its attendant invalidity contentions."

Lodsys got some patents from IV (Intellectual Ventures).

Well, if we wish to impede Microsoft proxies, then this bill can make an enormous contribution. To quote one of the better reports: "The bill is limited to patents that cover hardware or software for computers and other IT systems. It defines a software patent as a patent that covers "any process that could be implemented in a computer regardless of whether a computer is specifically mentioned in the patent." This also includes systems that can be programmed to perform such a process. The bill expressly omits the highly controversial question of whether "computer-implemented inventions" should be patentable at all, stating that it does not aim to amend the substantive patent law."

Excellent stuff! ⬆